Reading Time:
< 1
minute
By Efio-Ita Nyok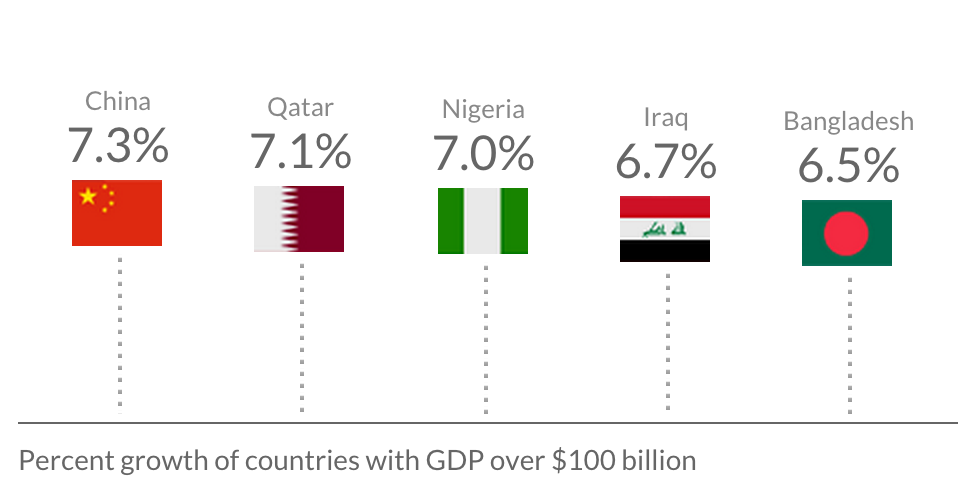 Photo Credit to CNN
Reports by CNN less than 24 hours ago, suggests that Nigeria will be the third fastest-growing economy in 2015 following China and Qatar, respectively the first and second. The fourth and fifth are Iraq and Bangladesh.
This estimate by this reputable Cable network has incited sharp remarks from Nigerians who are happy with the development and others who are profoundly critical of the submission.
The latter class is contending that the nation's economic growth is always virtual, devoid of concrete or tangible expression in the lives of ordinary Nigerians. Whereas, the former clique argue that 'Nigeria is growing but Nigerians are refusing to see…'. It seems to some that the former class may in essence just be a set of optimists who are not realistic. In the same vein, the other class may just be pessimist. However, this news from a foreign and independent media is a plus to President Goodluck Jonathan's re-election bids.
Be that as it may, coming from the perspective of the predictions of Mr. Jim O'Neil, formerly of America's Wall Street, who predicted the concept of the BRICS group emerging of economic super-powers of i.e., Brazil, Russia, India, China, and South Africa; as well as MINT group of emerging economic power houses i.e., Mexico, Indonesia, Nigeria and Turkey; it seem to me that CNN may be on the right path in their recent predictions.
In the midst of a gloomy security challenge, Nigeria and Iraq especially are making unprecedented economic strides. Again, I think why the average Nigerian is not readily perceiving this positive changes is owing to the infinitesimal degree of the growth, as well as the security challenge bedevilling Jonathan's administration.