Reading Time:
2
minutes
Experts in enterprenuership world over will readily agree that enterprenuership is, amongst other things, about attempting a solution to perceived societal problems while at the same time creating jobs and ultimately increasing human happiness in the overall process.
Nigeria may for convenient purposes be largely divided into north and south with Lagos in the southwest being the economic hub of the country (with a whopping GDP of US$33 million). So, as far as Nigeria and Nigeria's south is concerned, it is understood how the production of goods, products and services is headquartered in Lagos.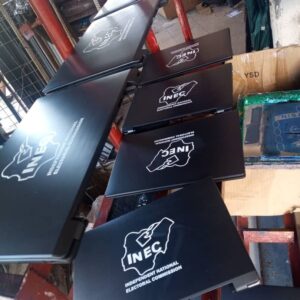 The implication is that, for consumers to be able to access desirable quality in goods, products and services as value for their money, majority of Nigerians in the south especially in the Niger Delta region (comprising 9 states) have to move to the country's business hub –Lagos.
---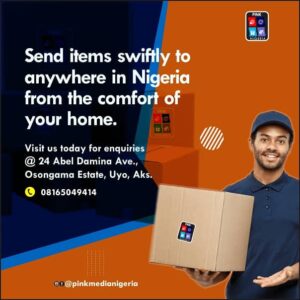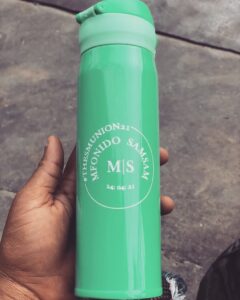 This development have a telling effect on other businesses in the affected Niger Delta region as they have to suffer the challenge of patronage. However, more telling is the profound impact of this trend on consumers of majority of these goods, products and services as they have to brace the challenge of travelling to Lagos with all its attendant consequences of logistics to purchase these services etc.
PINKNIGERIA identified this logistics challenge of the Nigerian consumers domiciled in the Niger Delta region always gravitating towards Lagos and decided on solving the problem by offering value especially in the area of branding services. PinkNigeria is literally asking Niger Deltans not to border with traveling all the way to the southwest to have their Clothing, Branding, Souvenir for Events and Logistics needs met.
PinkNigeria a branding company which has been in existence since 2005 with her Showroom located at 24 Abel Damina Street, Osongama Estate, Uyo. Akwa Ibom State have the capacity of delivering their products and services nationwide.
By locating her Showroom in Uyo in Akwa Ibom, she is actually saying, if the prophet cannot go to the mountain for his spiritual exercise, the mountain will go to the prophet. PinkNigeria has brought the mountain/the characteristic excellence of products and services in Lagos in the southwest to Uyo in the Niger Delta region.
It was Ralph Siu who said and I quote: '…If you plant for a decade, plant reorganisation', having been in business for over a decade, PinkNigeria has learnt the ropes of revolutionising how corporate branding is practiced in Nigeria for the benefit of the Niger Delta consumers.