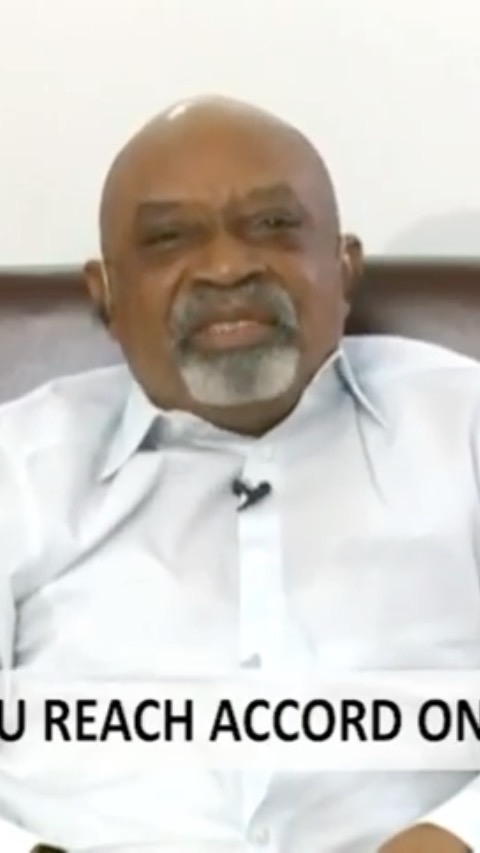 Reading Time:
< 1
minute
Nigeria's Minister of Labour and Employment Chris Ngige has said the University Transparency and Accountability Solution (UTAS) will save the country's foreign exchange if discovered to be efficient and better than government's preferred Integrated Personnel and Payroll Information System (IPPIS) as a platform of payment in Nigeria's university system.
The Minister who was a guest on ARISE News however denied claims that the federal government has abandoned IPPIS, saying all payment module in the government system go through IPPIS.
"I like UTAS because if UTAS works, it's a homegrown technology and that helps presidential order 3 and 5, and we'll save our foreign exchange because it's a homegrown thing.
"The screaming headlines like government have abandoned IPPIS is not entirely correct because there is no payment module now in existence in the government's system that will not have a handshake with IPPIS," said the Ngige.
Nigerian universities have been shut down for over eight months following the strike action by the country's lecturers under the aegis of ASUU, but there were agreements and resolutions reached during last Friday's meeting between the lecturers and the delegation of the federal government.
He explained the agreements reached between the federal government and the union with the government also agreeing to ASUU's demand to pay their members' salary arrears from February to June through the old salary payment platform.
N35 billion will be made available for the Earned Academic Allowances for all unions in the university system, even though ASUU said it only negotiated that for its members. – Click the link in bio to watch the rest of his interview.
Source: @arisenewsofficial