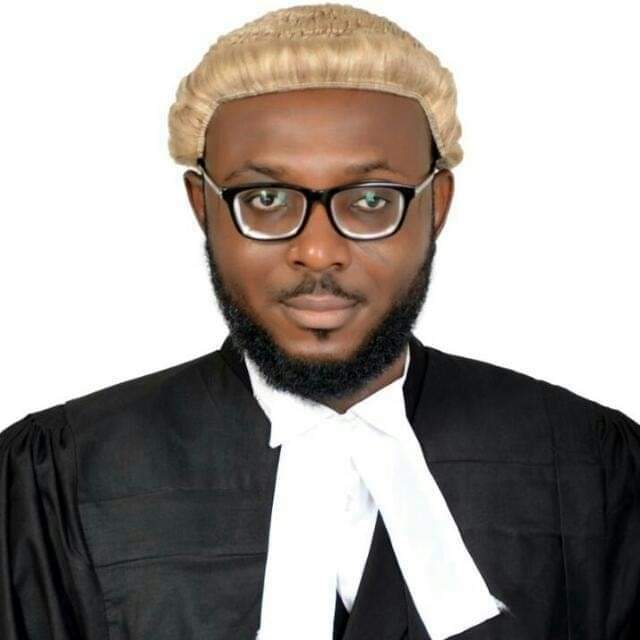 Reading Time:
< 1
minute
The President of the Nigerian Bar Association, Mr Olumide Akpata, has appointed F. Baba Isa to serve as a member of the Public Interest Litigation Committee of the NBA.
The mandate of the committee is to 'actively take steps to restore and reinforce the faith of the society in law as a veritable tool to bringing solutions to societal issues and checking abuse of power'.
Isa's appointment was communicated in a Thursday 14 January 2021 mail. The PILC has 13 members with Dr Charles Mekwunye as Chair and Dr Olumide Ayeni, SAN as Co-Chairman.
Reacting to the development, Isa said 'it is an honour and a great opportunity to serve and learn in the midst of distinguished learned senior advocates and senior members of the bar, who are members of this committee.
'My short practice as a legal practitioner has largely been geared towards public interest litigation. I believe that litigation can be used as a tool for public good and development. This committee is a bigger pulpit to actualize this.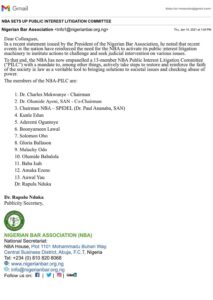 'I personally believe that we cannot achieve this without you, the people. I know that Nigerians have been lamenting for years how they expect the NBA to do more in using litigation as a tool for social justice and advancement; finally we have a President that has listened… now, personally, I call upon you to help me to serve you.
'I will love to hear from you what areas you will love to see us go to court for the public interest of Nigerians. What policy, law, regulation, culture, tradition, etc., will you like to see us challenge in court for it to be set aside or instituted for the public good?…'