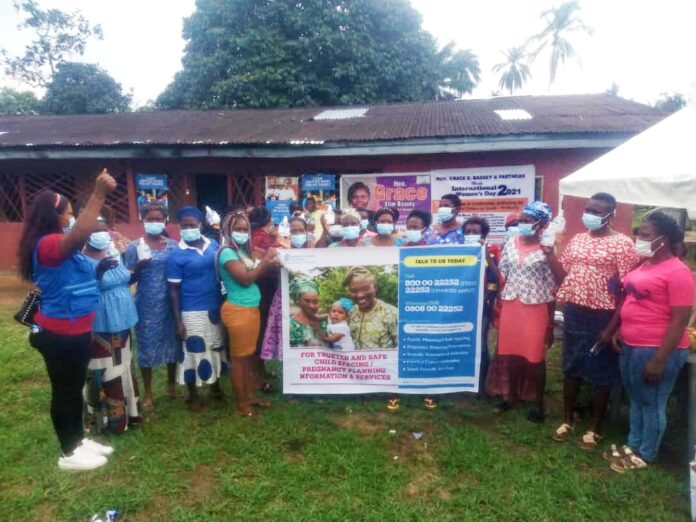 Reading Time:
2
minutes
The Councilor representing Ward 7 in Bakassi local government area, Hon. Grace Bassey, has embarked on an outreach programme to mark this year's International Women's Day in her political ward.
The event which took place on Wednesday at Ikot Okon Ekpri Iwang Community, featured brief talk on 2021 IWD theme, health talk on family planning, referrals for family planning, distribution of IEC materials, facemasks, hand sanitizers and energy efficient charcoal stoves.
NGOs that participated in the outreach programme include Marie Stopes International, Onyx Foundation Africa, Green Concern For Development (GreenCode) and Conscience Alive.
Speaking on the theme of the 2021 IWD, which is "Women in Leadership: Achieving an Equal Future in COVID-19 World", Comrade Ukeme Ekong, Vision Coordinator, Onyx Foundation Africa, said the International Women's Day is set aside on the 8th of March every year to celebrate the achievements of women and their contributions in the family, community, state, nation and the world at large.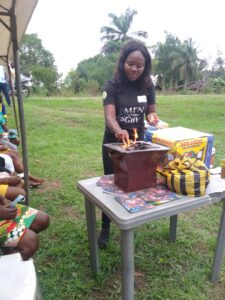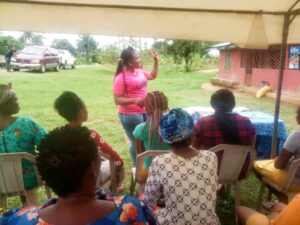 She noted that women play significant roles that impact the socio-political and economic development of the society, regretting that over the years, women have not been able to occupy sensitive leadership position, which therefore makes the achievement of an equal future a tall order.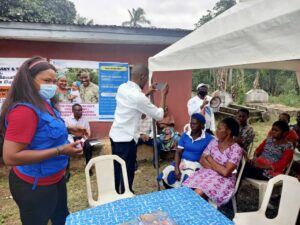 "The outbreak of COVID-19 pandemic brought another dimension to the issues affecting women. As could be observed here in the state, there was a gap in the percentage representation of women in the COVID-19 taskforce. Women are less than 20 per cent in the taskforce.
"Looking at the health sector, women made up the larger percentage of caregivers who were exposed to the pandemic with little or no means of protecting themselves.
"Even in the family, there was reported increase of sexual violence and molestation against women and girls, partner battery, and unwanted pregnancies.", she said.
To change the narrative, Comrade Ukeme urged the women to support and protect one another's interest, averring that through team work, women can project themselves into positions of authority where they would be part of the decision making process that would bring about positive change in the society, with particular regard to women welfare.
In an interview with our correspondent, Hon. Grace Bassey said the gesture was part of the campaign promises he made to the people.
"Before I came into office as the first female Councilor of this ward, one of my campaign promises was to partner with NGOs in order to bring capacity building to women and youths of Ward 7; the 2021 International Women's Day provide me the opportunity to celebrate with the women.
"I hope to do more because I intend to enter into more partnership with NGOs to see how we can empower more people."
Marie Stopes International was on ground to conduct family planning counselling and referral services. The NGO also donated hand sanitizers, facemasks hand IEC materials.
Some of the dignaries that graced the event include, Mr Samuel Ibekwe South South Regional Manager of Marie Stopes Nigeria and Barr (Mrs) Lucy Enakhirerhi, Cross River State Coordinator on family planning.