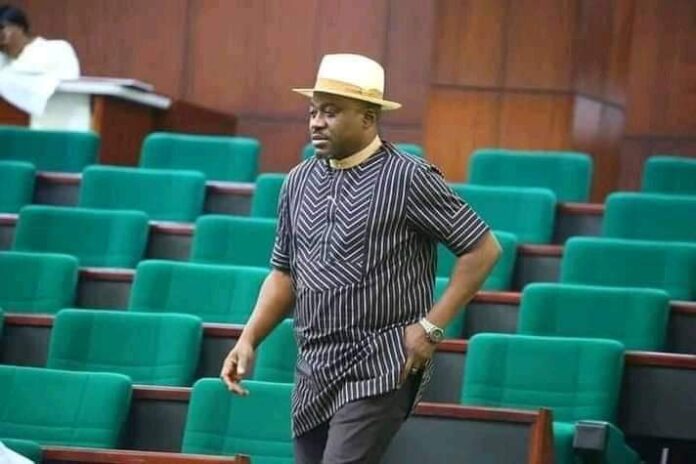 Reading Time:
2
minutes
Rt. Hon. Legor Idagbo, the lawmaker representing Obudu/Bekwarra/Obanliku Federal Constituency at the 9th National Assembly is alleged to be involved in a contract scam amounting to over 120 million Naira.
According to the pre-contract agreement dated 25th September 2020 with reference number NCDMB/DLS/002/20/201 and cited by our correspondent, the sum of One Hundred and Twenty Two Million, Eight Hundred and Nine Thousand, Seventy Five Naira only, N122,809,075.00 was pegged for the execution of the Nigerian Content Development and Monitoring Board, Information and Communication Technology Centre in Bendi Technical School, Bendi – Obanliku LGA of Cross River State.
Albeit, the execution of the said contract did not follow the contract specifications as awarded rather, what was done is not the building of a new ICT Centre –the contractor decided to renovate 2 classrooms, pilfering over 50 percent as kickbacks.
PrimeTimeNews, an online newspaper has it that, 'When some members of the Old Boys and Girls of the College visited having gotten winds of the giant project, what they saw did not reflect their expectations. There was no new building except for the restructuring of an existing block. When the group interacted with the agent sent by the school to oversee the job, he admitted that management of the college were aware of the presence of the contractors.
According to the news outfit, 'some people came saying that they were from a company in Port Harcourt and request for a place to plant an Internet Centre and the school gave them two classrooms'. When pressed further of his knowledge about other things such as the contract sum and specifications, he explained to these medium that the management knows nothing about this.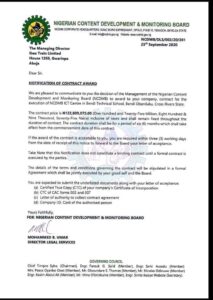 As the video evident states, the Old Boys and Girls of the College had promised to investigate and make public the hidden gimmicks behind the contract.
Unfortunately, no staff of Ibex Train were on ground to comment on the nature of their contract specification, execution and timeline.
When our correspondent put a call across to the MP, Hon. Legor Idagbo in order to doused the tension and to clear the air on the said allegations and sad narrative as it concerns his constituents, and to also speak as the Chairman of the House Committee on Local Contents, a Committee he superintends. All efforts to speak with Hon. Legor proved abortive as at press time as his number was out of reach.