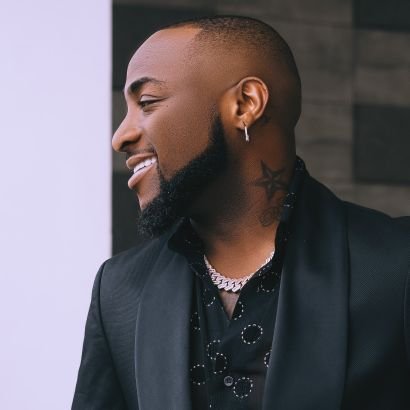 Reading Time:
5
minutes
David Adedeji Adeleke (born November 21, 1992), popularly known as Davido, is a Nigerian-American singer, songwriter, and record producer. He is one of the most influential artists in Africa.
Davido came with raw sauce when he got Naeto C on a collaboration "Back When", the energy on this track felt like he had been in charge; quite energetic for a newbie. Davido rose to fame after releasing "Dami Duro", the second single from his debut studio album Omo Baba Olowo.
"Dami Duro" was received with heavy criticisms, it stirred an offline buzz in Nigeria, Africa at large & the impact wasn't left out across the continents of the world.
The remix of "Dami Duro" features  Senegalese American singer Akon. In a brief interview with Blue Revolution Entertainment in Miami, Davido said the remix of "Dami Duro" was recorded in May 2012. "Dami Duro" won 3 notable awards out of 7 nominations.
"Ekuro" was released on January 25, 2012. Its music video was recorded and directed in Miami by Antwan Smith. (Davido proved he can switch up the flow by going Alternative on this track).
"Overseas" was released on May 6, 2012; an unfinished version of the song was leaked prior to its official release. The GospelOnDeBeatz-produced track "All of You" was released as the album's fifth single on September 28, 2012.
In 2012, Davido won the Next Rated award at The Headies. It was just the beginning.
On February 25, 2013, Davido released the Shizzi-produced track "Gobe". It was ranked second on Premium Times' list of the Top 10 songs of 2013. In a review for Vanguard newspaper, Charles Mgbolu said the song "exudes fun from start to finish".
"GOBE" has amassed over 38 Million views on YouTube & quite impressive numbers across other platforms, it had big physical sales and massive radio airplay. It was nominated for over 5 awards.
Davido announced on Twitter "One of a Kind" would be released on May 13, 2013. The song was produced by Shizzi. The video for "One of a Kind" was recorded and directed in South Africa by Tebza of Godfather Productions. It depicts a united Africa that is rich in culture & music.
"Skelewu": The song was produced by Shizzi, HKN Music's in-house producer. It peaked at number 1 on Afribiz's Top 100 chart. The song was ranked 5th on Premium Times list of the Top 10 songs of 2013.
It gained popularity in Nigeria after Davido announced the Skelewu dance competition. The song was endorsed by African footballers Emmanuel Adebayor and Samuel Eto'o. It was nominated for over 5 awards.
April 2014, Major Lazer and Wiwek released an electronic remix of "Skelewu".
The music video for "Skelewu" has currently hit a combined 40 Million views on YouTube alone (27M + 13M). It had a heavy penetration in Europe, to the extent there was a rumour in France concerning the meaning of "Skelewu" which had a lot of people listening to it in secret.
"Skelewu" had enormous physical sales, it was heavy in french speaking countries in both Africa and Europe, it bagged Davido a lot of fans, it created a street buzz, the frenzy was all over. There's more to music than streams!
—10 YEARS & STILL RUNNING—#DavidoAt10 #DavidoDay #Echoke
(A SHORT THREAD)
—
David Adedeji Adeleke (born November 21, 1992), popularly known as Davido, is a Nigerian-American singer, songwriter, and record producer. He is one of the most influential artists in Africa.
⤵️ pic.twitter.com/UWWpe8VT7C

— Davido News™ ? (@davido_global) May 7, 2021
In 2016, this was the headline: "Davido achieves another feat with his music Skelewu being used as soundtrack for new Walt Disney movie titled Queen of Katwe".
Davido released the T-Spize-produced song "Aye" on February 1, 2014.
The video for the song was directed by Clarence Peters and released on February 7, 2014. In the video, Davido plays a poor farmer who falls in love with the prince's fiancé.
"Aye" reshaped Afrobeats, it was nominated for over 11 awards whilst still winning quite a few. David Drake of Pitchfork opined that "Aye" is "perhaps the sweetest song of devotion yet written". It was the most watched video in Nigeria on YouTube in 2014 according to Google.
It was in the top 5 songs in Nigeria for the year 2014 according to @YNaija.
It was also #81 of FADER's 116 best tracks of 2014 in the USA.
It has so far garnered 64 Million views on YouTube alone, it had great impact on French speaking countries once again, it's still…
… charting in France & Canada's Apple Music (world genre). It had great physical sales also within and outside the country. It has over 100 Million combined streams and still receive numerous covers till date, one of which recently got over 10 Million views on YouTube.
In January 2016, Davido announced on Twitter he signed a record deal with Sony Music; his announcement was met with mixed reactions. Davido founded the record label Davido Music Worldwide (DMW) a few months after signing with Sony.
In October 2016, he released the 5-track EP Son of Mercy, which was supported by the singles "Gbagbe Oshi", "How Long" and "Coolest Kid in Africa". The EP features guest appearances from Simi, Tinashe and Nasty C. It peaked at #4 on Billboard World Album & was critically received.
Davido won Best African Act at the 2017 MOBO Awards. He released "If" on February 17, 2017 (prod. by Tekno).
If has grossed over 128 Million views on YouTube & till date sells heavily on iTunes daily after "Fall" as a continual bestseller, it was nominated for awards and won some.
If was certified Gold in the USA for selling over 500K units on February 17, 2021, it's also certified Diamond in South Africa. It's the only Afrobeats song in the top 50 of iTunes bestsellers (South Africa) all-time at #39.
It made a social media buzz after release.
Davido released "Fall" on June 2, 2017. It was one of the top-100-most-Shazam-searched singles in America in January 2019, and was a top-10 record in New York! In February 2019, "Fall" became the longest charting Nigerian pop song in Billboard history (59 wks) on WDSS, Billboard.
Fall, undoubtedly reshaped Afrobeats, it has so far surpassed 55 Million Spotify streams, first Afrobeats song to hit 200 Million views on YouTube, sold over 1.5 Million units worldwide, certified Gold in Canada & USA, platinum in South Africa.
Over 20 Million Pandora streams.
Fall was ranked #163 in Pitchfork top 200 best songs of 2010's.Fall was nominated for various awards and won some.Fall is still a bestseller on iTunes till date.
Davido released "Fia" on November 10, 2017. The song was described as a neo-highlife track and was produced by Fresh VDM.
Davido also later released Like Dat the same 2017, it was overshadowed by the success of his previous singles however it's currently picking on Pandora. 2017 was A beast run for Davido!
Unmatched!
Davido won Best African Act and was one of the Best Worldwide Act recipients at the 2017 MTV Europe Music Awards. Davido released "Assurance" on April 30, 2018 — it generated heavy social media buzz around the world. it has so far over 69 Million views on YouTube.
Davido won Best International Act at the 2018 BET Awards, becoming the first African artist to receive his award on the main stage. In his acceptance speech, he urged patrons and American artists to visit Africa and eat the food.
September 2018, Davido performed alongside Meek Mill, Post Malone and Fat Joe at the Made in America Festival. Lol Prior to the festival, he performed at the House of Blues in Boston as part of his "The Locked Up Tour", which commenced in August and ended in September.
In January 2019, Davido singlehandedly sold out The O2 Arena in London. History made!
The Davido X Chris Brown track "Blow My Mind" was released on July 26, 2019. It was produced by Shizzi and was initially intended to be released as the album's (A GOOD TIME) lead single. It experienced massive success & spent over 9 weeks on Billboard WDSS chart.
"Risky" was released on October 23, 2019. It features guest vocals from Jamaican singer Popcaan, who asked Davido to appear on his 2018 single "Dun Rich". The music video for "Risky" was directed by Meji Alabi and pays homage to the crime drama television series Top Boy.
Davido's second studio album A Good Time was released on November 22, 2019. The album features the previously released singles "If", "Fall", "Assurance", "Blow My Mind" and "Risky". Davido recorded A Good Time in Atlanta.
A Good Time experienced great success and also became the first Afrobeats album to amass a combined 1 Billion streams from just 4 platforms in less than a year of release. It spent 25 weeks on Billboard world album chart. It has pulled over 200K units in the USA alone.
On 10 September 2020, Davido returned with the single, "FEM", alongside its music video, which was produced by Dammy Twitch.
Davido released A Better Time album on November 13, 2020. It experienced major success & is currently on the road to 500 Million combined Streams.