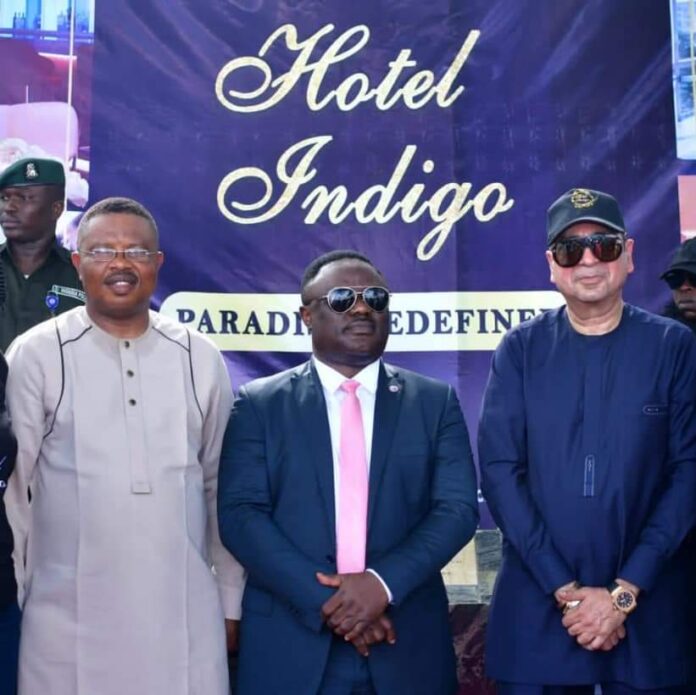 Reading Time:
2
minutes
Manoj Jagtiani, the Chief Executive Officer of Indigo Bar Restaurant & Suites is not new to many Nigerians in government circles. They know what he is doing in Nigeria and they have reasons for associating with him. Governor Ayade is now parading him as someone who wants to build Hotel Indigo, a five star facility with 100 luxury rooms, a spar, cyber cafe, mini golf course, an underground parking lot etc, in Calabar and will do all that in seven months.
Let me remind the public that since becoming governor, Ayade has practically slept in the skies, making over a hundred foreign investment hunting trips without bringing anything back home. He has brought all manner of human beings to our State and called them investors and lied that they wanted to turn our State to the most industrialized State in the the country. He has told us many times that investors were falling over themselves with billions of Dollars and Euros to put down. He has even brought people and claimed they were ready to build a central motor park in Calabar even when that is an LGA function. Recently, he brought a Christ Embassy pastor and said the pastor will put products from his industries in the market within six months. He has given dozens of datelines that passed like he never gave.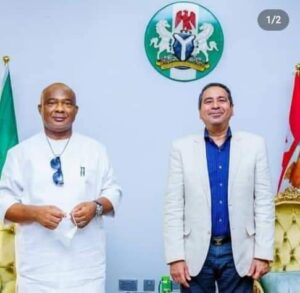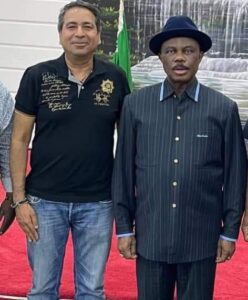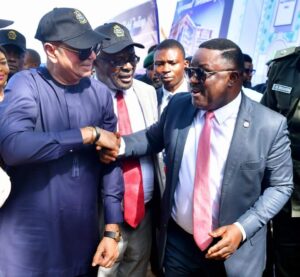 Taking this governor serious when he acts these his dramas, is like waiting for an image in a picture frame to shed tears.
This Sri Lankan man that he is packaging here owns a restaurant at number 18 Gana Street in Abuja, directly opposite FCMB. He sits down there quietly every evening to smoke his ciga like me. Now they have contacted him to come and act drama in Cross River and possibly launder some money and grammar has started.
See his company:
1. With Governor Obiano who was arrested with his wife by the EFCC just one day after leaving office.
2. With Imo Governor, Hope Uzodinma, who was arrested by the Special Presidential Investigation Panel for Recovery of Public Property, over his complicity in an alleged $12 million Calabar Port channel dredging contract and was released on administrative bail after he developed high blood pressure in detention, and later got immunity as governor.
3. With Governor Tambuwal of Sokoto, who in March 2022, a document from the Economic and Financial Crimes Commission (EFCC) and the Central Bank of Nigeria CBN, exposed how he diverted about N189 billion from the state-owned accounts to private individuals.
Someone must have recommended him to Governor Ayade and they are having a roller coaster while it lasts. Let's see how long it will last!