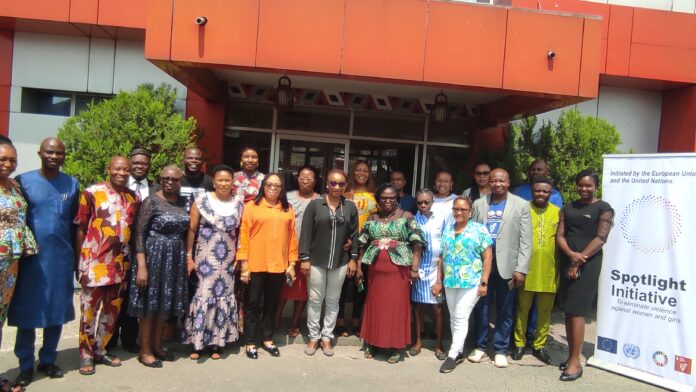 Reading Time:
2
minutes
A 2-day workshop of training of the trainers (ToT) on implementation of the national action plan (NAP) on Violence against Women and Girls (VAWG), Health Promotion (HP) and Sexual and Gender-Based Violence (SGBV) has held in Cross River state NEGROIDHAVEN can say.
The ToT workshop which held in Calabar the Cross River state capital metropolis with representatives of government Ministry, Department and Agencies (MDAs) aimed at strengthening government policies and institutions around issues of VAWG, HP AND SGBV.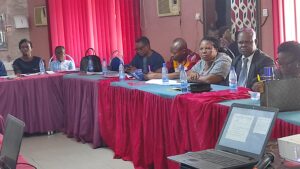 In her welcome remarks the founding executive director of the organiser, Women's Aid Collective (WACOL) Prof. Joy Ezeilo SAN, OON informed that Cross River as part of six states across the country (Nigeria) including Ebonyi, Adamawa, Sokoto, Lagos, and FCT was selected for the workshop as part of two criteria, namely, rate of gender based violence (GBV) in those states as well as the commitment of government in view of enabling environment.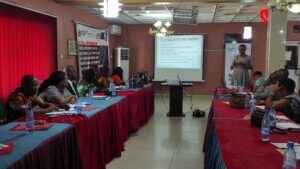 Prof. Ezeilo who explained that WACOL was selected to implement the ToT in Cross River and Ebonyi with focal interest at implementing pillar one bothering on laws and policies and pillar two which touches on strengthening government institutions noted that the 'Spotlight Initiative is the world's largest targeted effort to end violence against women', highlighted that there is a need to replicate the National Action Plan, NAP on VAWG, HP and SGBV at the states level.
'Within these two days we are going to develop a state action plan, during the presentation of the resource persons you will understand further the contents of the national action plan which you are going to adapt to draw our state action plan', Ezeilo observed.
On her part, the state Commissioner for Women affairs represented by Dr. Egbe sued for a proper development and implementation of a state action plan, SAP. She added that 'without implementation there is nothing.' According to her, implementation is the hallmark.
While addressing journalists at the sidelines of the event, Anuli Ezennia the programme officer at WACOL further noted that the National Action Plan, NAP on VAWG, HP and SGBV 'is geared towards mapping out pragmatic approaches to end violence against women and girls, sexual and gender-based violence', and facilitate sexual and reproductive health rights for women.
She added that at the end of the day when the state action is developed it is anticipated that a state steering committee is formed to facilitate implementation of the national action plan, MAP in the state.
This ToT Workshop is done in collaboration with UNDP under the joint EU-UN Spotlight Initiative Project.