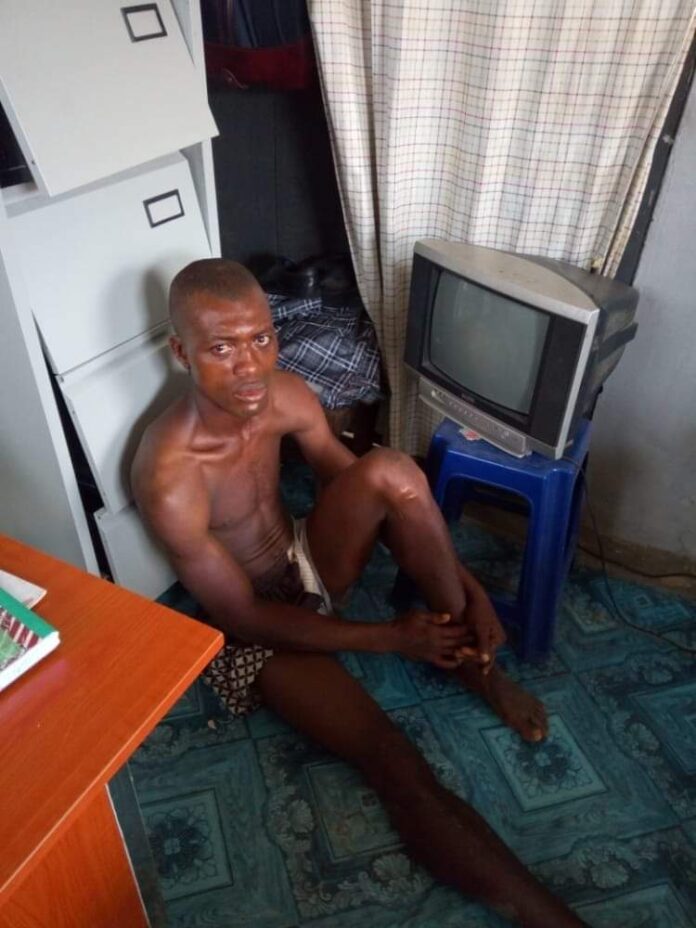 Reading Time:
< 1
minute
On Cross River cyberspace, the news of the conviction and sentencing of Isaac Evaghoghome last week polarised Cross Riverians as some commended and condemned it NEGROIDHAVEN can report.
Evaghoghome who pleaded guilty to the charge of rape of a child (6 years at time of incident) three days ago, gor convicted and sentenced to a term of 7 years and 6 months imprisonment by His Lordship, Hon. Justice E. E Ita.
Bassey Inyang said 'Good. But, the judgement is mild.' Njeh Umoren said '7 years too small abeg. The imprisonment would have been accompanied with outright castration! All the same, well done.' Edwin Aqua Bassey '15 years would have been better than 7 years.' Josephine Effah-Chukwuma said 'But why 7 years only… This animal should go in for life so that our children will be safe'. Chelsea Badom said '7 years is too small na it should have been life imprisonment or death by firing squad.' Akiba Ekpenyong the Chief Press Secretary of Chair of Odukpani Council said 'So pathetic. 6 year? The sentence is too lenient.' Rayna Ukwa opined that 'Statutory rape and sentenced 7yrs only. That is why rape is thriving.' Okonette Ekanem observed 'I thought it was too lenient. How would this discourage other predators?'
However, Member of State House of Assembly, Ogbor Ogbor Odop of Biase State Constituency, said 'Right step, right direction.' Right Activist, Ken Henshaw said 'Good job comrade! One less idiot…'
Brenda Effiom of BRENCARE said 'Great job. They shouldn't live please'.