Reading Time:
2
minutes
By Kelvin Obambon
In recognizing the God-factor in every successful human endeavour, Rovers Football Club, Calabar, have sought the blessings of God and committed the 2020/2021 Nigeria National League season into God's capable hand and care.
The players and officials, on Wednesday, attended a special anointing service organized by the Redeemed Christian Church of God, Big Qua Town Parish, Calabar, where some of the players gave their lives to Christ.
Speaking at the event, the Chairman of Rovers Football Club, Mr Ejen Ebam, expressed delight that the team was in the presence of God to seek for His blessings and protection. He noted that this was the first time under the current management Rovers FC would seek God's guidance before embarking on a seasonal campaign, describing it as a right step in the right direction.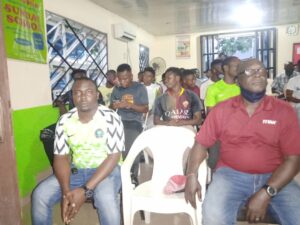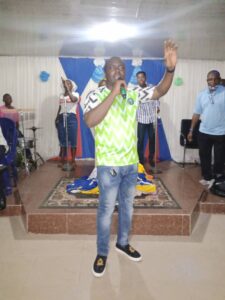 He thanked the players for the confidence reposed in the management and as well as the sacrifices they have made for the club.
"I want to specifically thank the Technical Adviser for this initiative. It is the Lord's doing that we are here today. When we came into this club, a thing like this never happened. I think we are taking the right step in the right direction.
"These boys (players) you are seeing here have made a lot of sacrifices. If they are not dedicated to the victory of this team, some of them would have backed down. I want to specially thank them for the trust and believe they have in this management, together we will make history.
"This place is the only shrine we know and we have come here to tell God what we want. We want promotion and I am believing God to do it for us.", Ebam said.
The parish pastor, Faith Akpama, then committed Rovers into God's hands and prayed against forces that may stand in the way of the team.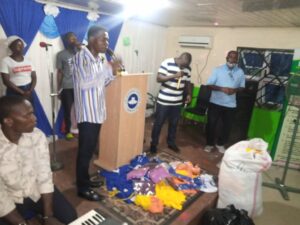 Thereafter, players and officials, as well as jerseys were blessed and anointed.