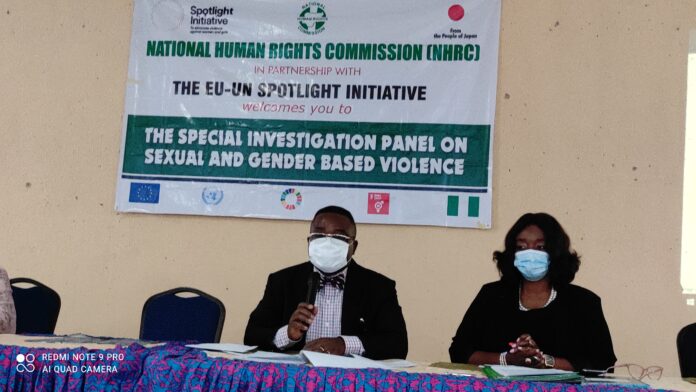 Reading Time:
2
minutes
According to an estimate credited to the United Nations High Commissioner for Refugees (UNHCR), it has been estimated that at least one in three women will experience sexual and physical violence in their lifetime NEGROIDHAVEN has garnered.
This estimate by the UN agency was disclosed on Monday by the Executive Secretary of the National Human Rights Commission (NHRC), Tony Ojukwu, in Calabar during the public sitting of the Special Investigation Panel on Sexual and Gender-based Violence in Nigeria.
In a statement by Executive Secretary Ojukwu, 'Violence based on gender consideration is a global challenge facing all spheres of human society irrespective of their level of development. It is a very wide spread human problem which even though affect both sexes but weighs heavily against women and girls. The UNHCR estimates that at least one in three women will experience sexual or physical violence in their lifetime.'
Continuing, Ojukwu observed that 'Nigeria has had its fair share of sexual and gender-based violence cases over the years with varying efforts by different stakeholders aimed at remedying the situation.
'In recent times, a number of incidences sparked public outrage and condemnation of the brazen and dimensions of SGBV in Nigeria. For instance, the case of little Ochanya in Benue state, the BBC documentary on 'Sex for Grades' in the University of Lagos, gruesome rape and murder of Uwa in Edo state, the regular infamous raids of night clubs by armed security personnels led by the Abuja Environmental Protection Board (AEPB) and the FCT Joint Taskforce in pursuits of prostitutes with its attendant allegation of rape, sexual harassment, cruel, inhumane, and degrading treatment as well as the many complaints received in the Commission's office across the country. All these added to the call for a drastic and urgent measure to address the problem', he said.
During the course of the session, the fact was further buttressed that there has been an astronomical rise in the number of causes of SGBV, a phenomenon described by the United Nations as 'shadow pandemic'.
The Investigation Panel on SGBV in Nigeria has a terms of reference addressing 9 issues which includes the review of extant laws and regulations affecting the Abuja Environmental Protection Board (AEPB), investigate alleged acts of violation of human rights under the 1999 Constitution of the Federal Republic of Nigeria, and relevant laws, etc.