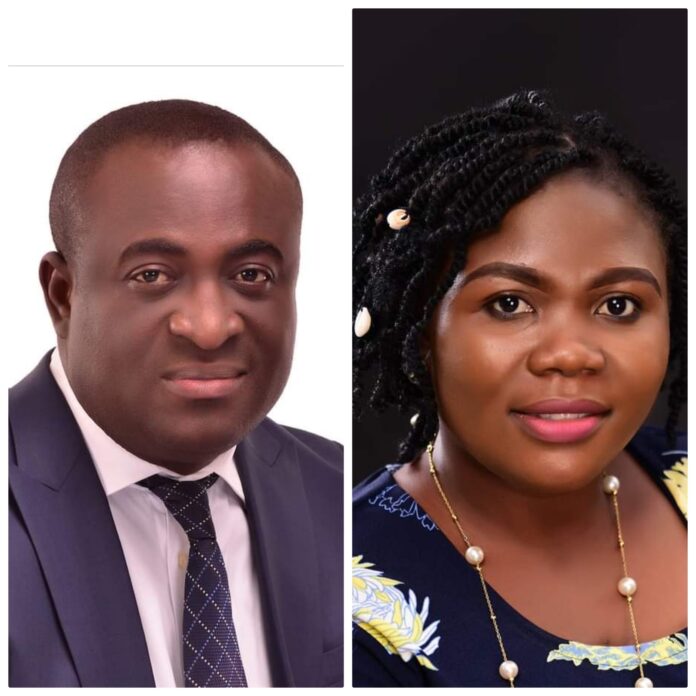 Reading Time:
3
minutes
Grace Bassey the Honourable Councillor representing Ward 7 in Bakassi LGA, Cross River has slammed the Special Adviser on Education to the Governor of the state over a very recent sexist remark credited to Comr Castro Ezama NEGROIDHAVEN can report authoritatively.
In the Tuesday Early Morning Risers talk show on FAD 93.1FM monitored by our correspondent between 8AM and 10AM, Ezama is quoted as saying: '50 or 60% of girls in our secondary schools aren't virgins. And this is not good'.
Bassey who noted that the statement credited to SA Ezama had implications for gender, stated that it was demeaning of the girl child for the education aide to only highlight sexual issues about girls excluding the boy child.
According to her in a statement cited by NegroidHaven, 'an allegation that school girls in Cross River have lost their virginity without including the boy child is totally unacceptable and should be condemned by well-meaning Nigerians especially in an era where we are advocating for equality between the two sexes.
'For crying out loud, is virginity or sexual conservative ethic an exclusive preserve of the girl child? Does a school girl deflowers herself all by herself? Where is the school boy? Why didn't Ezama include the boy child in his analysis?
'How did Ezama arrive at this data? When was the research conducted? How does this research positively affect the overall educational wellbeing of the girl child in school? Who commissioned this research?
'This quality of gender bias in the 21st century is inconceivable. I think the SA Ezama should publicly retrieve his statement and apologise to Nigerians for making such an unfortunate submission.'
On social media, Comr Ezama has been flayed for this singular comment: Agba Jalingo said that 'Let his office do proper survey and stop throwing percentages around like this. He is a quotable source as SA Education to governor.' Archibong Hashbury Efeffiom affirmed 'Who did the virginity test, I was listening when he made this statement on radio'. Paul Alobi Nyambri observed 'This is a direct attack on girls. I'm concerned that he is specifically referring to girls rather than both sexes. This is unacceptable. By the way, where did he get his data?' Unimke Abana noted 'Does virginity makes the female child a useful element in our society? Na so them want take restrict these girls from growing into better humans.' Hope Obeten observed 'How does virginity affect their education? It's utterly wrong to objectify female teenagers like this.' Mike Nkonjok Udam said 'I can contest the statistics as not a true reflection of what is on ground.' Oseuno Justus Inspire opined 'How and where was this data collected? Is it a random data for secondary school as a whole or just Cross River state? What's the purpose of this data to the standard and quality of education in the state? How was this data verified and certified to be true? Because that's half of the female students in the secondary school population in the state. He has gone through the stress of collecting and verifying the data we will like to know to what end, please. Sigh!!! Cc: Castro Ezama'. Ukung Iye Alawa noted '1. From where did he get his statistics? 2. How did he get it? 3. What is his business with peoples Virginity? I am genuinely curious'. Akan George said 'Is this part of school curriculum or scheme of work? Misplaced priority. Instead of focusing on how government can improve teaching and learning in our schools, he is talking nonsense. How does conducive learning environment and government efforts to improve teaching and learning relates to students private life or virginity?'
But Eugene Upah corroborated Ezama thus: 'I was with Castro Ezama sometimes back when he interacted with secondary school students. The revelation from some of them, hmmmmm. Our value systems are down'. Danson Misheal said '60% is way too small na…he was just trying to be economical with his figures' in a similar vein as Jeremiah Ekah affirmed 'Funny but not true'.