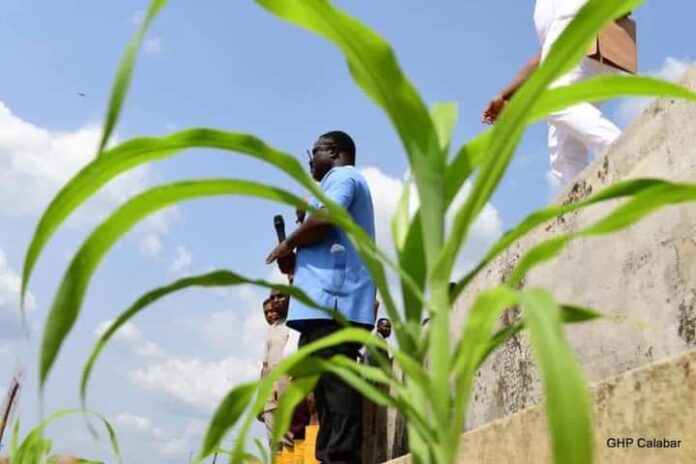 Reading Time:
2
minutes
Governor Ayade is from Kakum village. Let me give you an abridged quote from his fellow Kakum man.
"It is sad that despite having the number one citizen and 'richest man in the land' from my village, …. safe drinking water is still a luxury that nobody can afford at home."
"The pictures below are taken from my village – Kakum, South South Nigeria and am sure most communities around would relate. This morning, Kakum people drank from this well and will continue to do so choicelessly. As shocking as this may sound, this well is not only in the immediate community of the incumbent Executive Governor of CRS – Sir Benedict Ayade, it is on the spot (polling unit) where he regularly cast his vote……Kakum people will continue to dream of the day they won't have to drink from this infested well and other ponds again or travel to neighbouring villages to get cleaner water for their families." —Justin Udie PhD, Nottingham UK, an indigene of Kakum.
It is noteworthy that there is one other surface well in Kakum that is serving one section of the community and the one in this picture, which is about 20meters from the governor's house. It was constructed by former President Babangida's Directorate of Food, Roads and Rural Infrastructures (DFRRI) around 1989 and later became dilapidated until a good Samaritan came to build that wedge the boy is standing on to allow families use it again.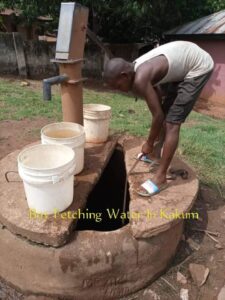 There is a borehole in the governor's compound but the mobile policemen who guard the governor's house do not give villagers access to fetch water from there. They trek to neighboring villages to get water. Some get their water from Professor Zana Akpagu's house in neighbouring Babuagbong village.
That is the same person that wants to plant grasses that will feed cows and end the farmers/herders crises in Nigeria. He obviously doesn't even understand the historical perspective, the depth and extent of the crises.
But what can we say?
We still have to endure this comedy and rain of brain waves for another 796 days.
Yours sincerely,
Citizen Agba Jalingo.