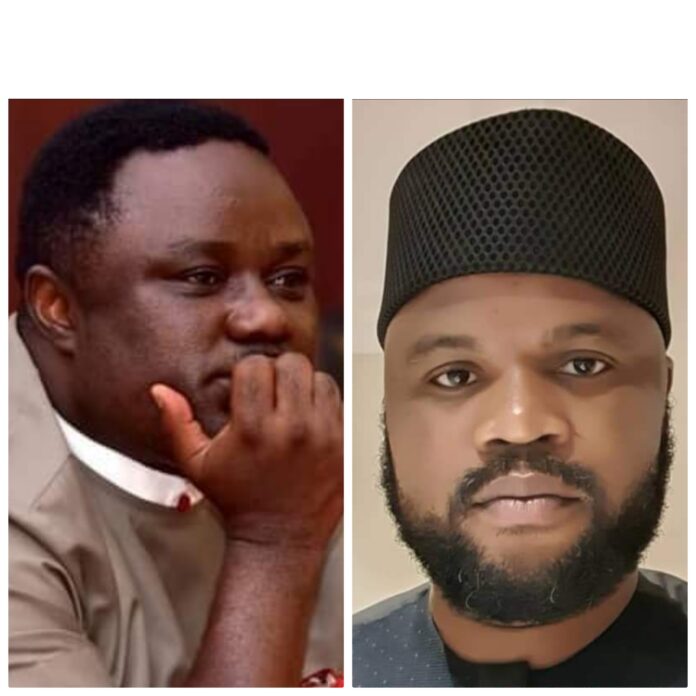 Reading Time:
2
minutes
Philip Obin a media aide to Nigeria's Vice President Yemi Osinbajo has accused Gov Ben Ayade of Cross River of graft.
Obin in a recent opinion titled, 'How Governors Are Fueling Insecurity & Yet Looking Elsewhere For Solution', alleged that the state governor is arm-twisting the Biase Council chair of the monthly disbursement from the Federation Account Allocation Committee (FAAC) amounting to N180 million while leaving the local council authority with N5 million.
Obin further informed that there was a security crisis recently in his Biase LGA involving natives of the LGA and some Fulani Herdsmen who were reportedly killed and their cattle stolen, which was concealed by the state government.
Biase 'My LGA gets average of 180 million naira monthly FAAC but Governor Ayade arm-twist the Council Chairman off the entire funds & leaves the LGA with only about 5 million naira monthly, even when thousands of citizens in the LGA are IDPs as communal clashes continue to ravage the LGA….
'Just last week, some Fulani Herders were killed and dozens of their cows carted away, somewhere in my LGA, yet the Governor would do everything to ensure the news doesn't get to the public, while he does nothing about the real situation; forgetting that the herders are most likely to attack back', his statement reads in part.
The presidential aide while observing that Governors are major contributors to insecurity across the country, noted that Biase LGA (Cross River) with an area of 1,310 km² and a population of about 200,000 has no security or government presence.
He challenged Governor Ayade to address the public on how much security votes he receives monthly, what efforts he has made to address the rising communal clashes in the state, how many operational vehicles and other equipments he has procured for security agencies in the state from 2015 till date.