Reading Time:
2
minutes
Tuesday 8th June 2021 marked one year when local legislatures in Bakassi LGA of Cross River were sworn in to represent their respective political wards. 
Grace Bassey, the Honourable Councillor representing Ward 7 in Bakassi, who doubles as Deputy Chief Whip as well as the Chairperson of the Health Committee of Bakassi Legislative Council has outlined her achievements in public office.
Bassey's achievements cover legislative motions, bills, capacity building, health interventions to both constituents of her ward and the entire international border and riverine local government area.
What follows are excerpts of her statement of accountability to the Ward 7, Bakassi and the entire Cross River community:
'It is my one year in office as the Councillor representing Ward 7 in Bakassi LGA.
'I thank God and the peaceful people of Ward 7 in Bakassi LGA, Cross River for the mandate they gave me to represent them as the first female Councillor representing this great political ward.
'It has been a challenging year but I thank God for the Strength, Wisdom and Protection He gave me. Despite the challenges from COVID-19 to EndSARs and insecurities in Bakassi, the following have been achieved:
– 10 youths were assisted to apply and secure Federal Government Survival Fund. (30,000 and 50,000 respectively).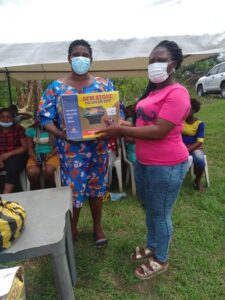 – The office partnered with a team from Winrock international to organize Focus group Discussion with 15 fish farmers.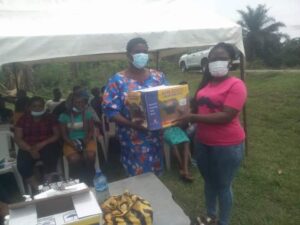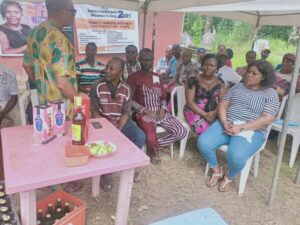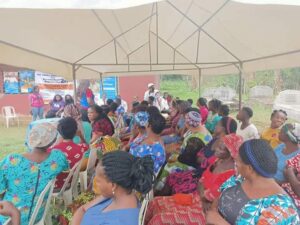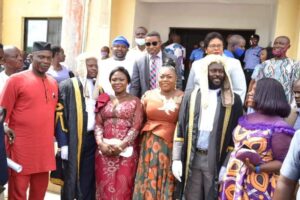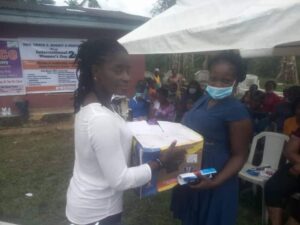 – The office worked with a team from RUWASA for community Needs Assessment.
– The office organized the International Day of a Girl child and distributed 1,000 customized exercise books, pen and Sanitary pads.
– For the good of the Ward i became a member of the committee on Stakeholders Tripartite Security Submit.
– 20 Young persons we're assisted to register for Nigerian Youths investment fund.
– Moving a Motion on Awareness Creation of COVID-19 for Border Communities in Bakassi LGA.
– Member of Fact Finding Committee on the Negative effect of Larfarge activities to communities in Bakassi/Visit to Esuk Aye Community.
– Supporting/Monitoring the team from National Population Census in Ward 7
– The office partnered with Some NGOs to:
mark International Women's Day (activities for the event included; brief talk about IWD, brief talk on the environmental impact of energy efficient Cooking Stove,Health talk on family planning, (after awareness creation on family planning 20 women accepted to be Referred for family planning), Distribution of Energy Efficient Cooking Stove to 25 women, Distribution of Hand sanitizer, facemask and flyers to 70 women etc.
– Acquiring a building with 3 rooms designated for an office for the counselor, a meeting hall and a skill acquisition training hall for the good people of Ward 7.
– Lastly, I organized a meeting with members of my Ward to get feedback and also thanked them for their support so far.
I say thank you to my partners:
1. Marie Stopes international.
2. Onxy Foundation Africa.
3. Green Concern for Development.
4. Conscience Alive Initiative as I look forward for better years ahead.
'Thank you to the good people of Ward 7. I promise to put my best in the remaining years.
'So help me God! God bless you all!'