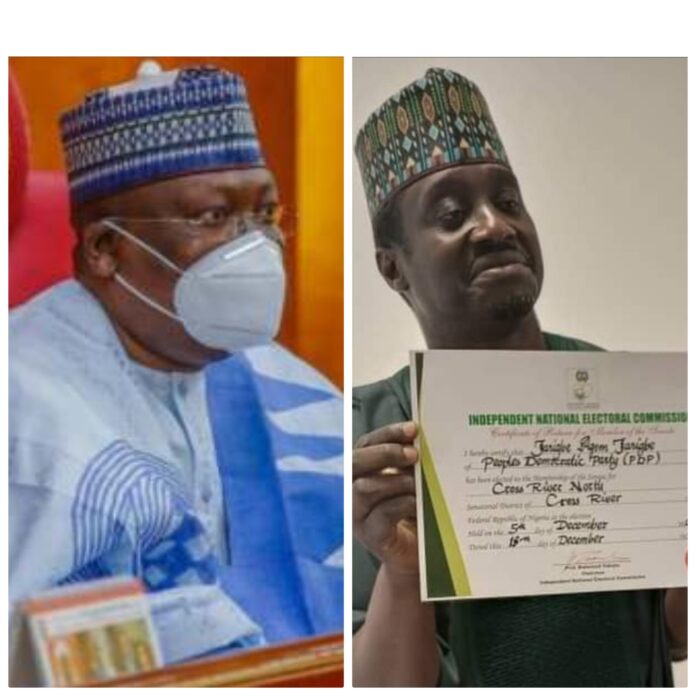 Reading Time:
< 1
minute
The Court of Appeal sitting in Abuja on Saturday threw out the case of review of the Appeal tribunal judgement brought before her, by Joe Agi SAN & Stephen Odey
The learned Justices in a unanimous decision led by the President of the Court of Appeal, Hon. Justice Monica Bolna'an Dongban-Mensem, described the "Review" of the earlier judgement by the Appeal Tribunal, which ordered INEC to issue a Certificate of Return to the Sen. Elect Jarigbe Agom, as a waste of the courts litigation time and an abuse of court processes, she therefore dismissed the application for review, while ordering that the other parties to pay a cost of N1M each against Stephen Odey & Joe Agi.
According to the learned judge, 'The applicants were not sincere with their application, they only came to contrive the Judgement because the Appeal tribunal judgement wasn't favourable to them. This court can not revisit its Judgement…'
This ruling has again affirmed that Jarigbe Agom, won the 5th December 2020 Cross River North Senatorial Bye-Election.
This latest ruling resolves the 16 months tussle for the soul of Cross River North Senatorial District.
Meanwhile, it should be stressed that there were two applications before the court, that of Joe Agi SAN & Joe Odey Ph.D to review its previous judgement (which has been summarily dismissed).
The ruling for the second application to set aside the judgement of Calabar Court of Appeal is on-going.