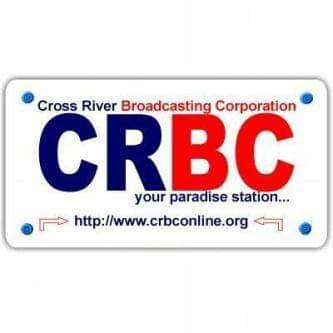 Reading Time:
5
minutes
The management of Cross River Broadcasting Corporation (CRBC) has sacked one of its 'artistes' for a reported gross insubordination and misconduct NEGROIDHAVEN has garnered. Isaac Effiong Okon a casual staff with state-owned broadcasting corporation in Calabar has been relieved of his appointment for gross insubordination/misconduct.
According to a formal communication dated 22nd July 2021 with reference number CRBC/ADM/380/VOL.XI/214 and signed by Enang Akpanika the Director of Administration for CRBC, Okon was relieved of his appointment because, 'Recently, management have observed with great dismay, your gross insubordination in service, you have taken delight in instigating artiste against the management to suit your cause.
'In view of the above gross misconduct in service, through social media, aiding and abetting insults and spreading of lies and falsehood against management and SA CRBC. The management have decided to terminate your appointment as an artiste with the corporation with immediate effect'.
Context to the sack of Artiste Okon…
Three weeks ago there was a heated disagreement amongst the management, staff and artistes of CRBC especially on a WhatsApp community which houses majority of them; the name of the online community is 'CRBC Family'. The disagreement was sparked by criticisms against the incumbent General Manager of CRBC, Mr Maurice 'Dr Groove' Inok whose leadership was under profound scrutiny for failure to pay allowances of artistes to the tune of over 7 months; arbitrary reduction of the N10,000.00 monthly allowances of some of these artistes to N5,000.00 and N7,000.00; and the nepotism of employing new OAPs sequel to when he assumed office and paying them N15,000.00 over old and long-standing AOPs/Artistes.
Artiste Okon was fired for being the WhatsApp Administrator who admitted the Laughter-of-a-phone-number into the 'CRBC Family'. According to the management of CRBC, the now fired artiste knows the real identity of Laughter but, Okon is denying. On his part, Okon explained to the management when he was summoned that he only received a call from the said phone number requesting to be added to the virtual group. He said that he could not have known that Laughter was not a staff of the corporation as he does not know all the staff of the state-owned broadcasting house.
'The management called him and interrogated him since he was the person that added the Laughter of a person that posted those things on the platform. He told them that he added the person some months ago when he received a call from the said number, requesting that he should be added to the office platform which he obliged because the person seems to be a colleague before making such demand', according to a source family with the development but pleading anonymity for the lack of authority to speak officially.
Laughter's Accusations of injustice, nepotism…
One of the threads by Laugher on CRBC Family reads in part thus: 'GM sir, we were very happy on your appointment as the GM of CRBC reason been that you were once an Artist with the hope that your regime will bring joy to our faces but rather it only brought joy to your own cabal.
'First when you came to CRBC on March 2020 the state government were owing us two months stipends but on May they paid the money to CRBC account and you refused to pay us the January and February stipends and when we asked why, you said that it was Eniang Ndem and then accountants that collected the money which they didn't. As if that was not enough you started by cutting some people's money for no reason, but the people you brought you're paying them higher than us, why is it so?
'GM you claim to make CRBC as a family meanwhile you have created so much hatred and also brought enmity to the corporation by making some persons to feel like there are more important than others. GM Sir, how many of the so call OAP or POS that you auditioned and also waste so much resources in the name of your training them for 3 months are still in CRBC? You have created so much hatred in CRBC right now.
'You were owing us for 13 months and just 2 weeks ago you decided to pay us 2 months out of 13 months after some persons confronted you. You now come (sic) and pay 2 months, some of us have family to care for and also house rent to pay and your making us become laughing stocks in CRBC but everyday we are coming to work.
'GM Sir, why are you still paying some persons less than what they are supposed to get? some people use to collect 8k before now and instead of you to pity them and increase their money you're now paying paying them 5k. GM Sir what joy are you getting from paying someone 5k (sic)? Can 5k pay your child fees? Can 5k pay your house rent? Can 5k cook good meal for your family?
GM Inok replies Laughter…
A response to Laughter by Inok reads in part, 'I don't control how monies are paid. As they give us we pay. The new people are the least paid. Mrs Akpanika son is on the lowest level. Your facts are all wrong. When I came people were on 4k. Nobody is on 4k. People who had stayed here for long were uplifted some to 10k. All your facts are wrong. As is usual there could be Issues with salaries. All you need to do is come and make a case. When we came we carried out an audit and discovered a lot of discrepancies and we put it right. I wonder why you hate the OAPs. I am not only working with new OAPs…
'I'm glad you are acknowledging the months that we are paying. We will continue paying what we get. Didn't you hear me begging for the release and even INCREASE yesterday and the Deputy Governor said I should come so we work on it. One thing is sure everyone is given a space to actualize themselves. Some of the OAPs eg Eriti have stayed here for years without being paid and you are happy about that?? Now they are getting paid. If you have a problem with your wage please feel free to come to my office and make your case. I have NOTHING to hide. Even when weigh in allowance was stopped we fought to get people to be paid. Was that me too?? Please understand that funds for salaries are paid from Government and are retired. I have no interest in monies that people work hard for.
'Remember almost all OAPs left here including me for other Stations and the then Commissioner said he wanted new faces. You were once a new face. If people treated you this way would you be here. Please you can feel free to go ahead and check from wherever you want. My conscience is clear. If you say my administration is the worst that is your opinion. I prefer the opinion of the Government that gave me the job and one thing about radio and TV is that it doesn't hide. What we have done here is open for all to see. Please feel free to see me if you have Issues. And why should I call you?? Since you decided to abuse the privilege of this platform I will gladly respond to you here and anywhere you wish.'