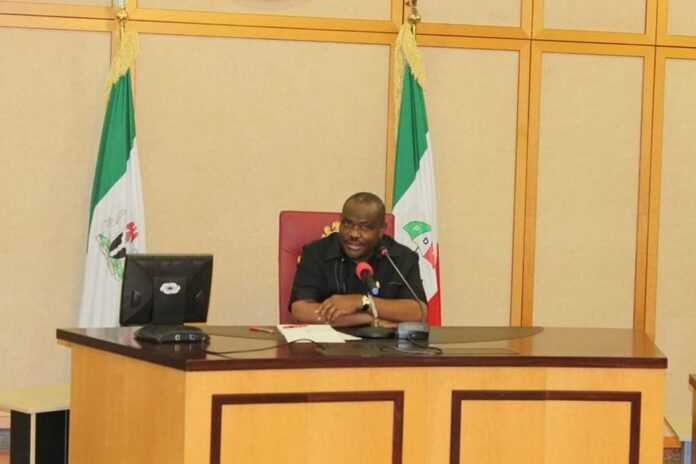 Reading Time:
2
minutes
HE Nyesom Wike, the Governor of River State has dispelled the rumour making rounds that he is putting arms and foot to actualise the gubernatorial ambition of Sen. Sandy Ojang Onor come 2023. Wike made this call in a high-powered meeting in Abuja at the resident of the former Governor of Cross River State, Sen. Liyel Imoke where the State Chairman and all the big wits of the party were in attendance to chart a way forward for the party in the state.
According to Wike, I have read so many reports in the print media and online about my support to Sen. Sandy Onor, how I want to make him Governor of Cross River State. All these reports are hitting up the already tensed atmosphere in the state. I won't deny that Sen. Sandy Onor is not my friend, but imposing him on Cross Riverians by making him Governor is not one of those things when the state has a leadership in place. The people of Cross River State have to choose their who their next governor should be not me.
We want the party in Cross River State to be strong, and anything that will bring dissatisfaction should not be contemplated at this point. When the candidate of the party is chosen, we will all throw our weight behind the person, but not adding tension to the already tensed atmosphere in the state on the zoning situation.
He added that zoning remains an internal process of party and in the state, hence it was not his place to interfere with the process in Cross River State. He thanked the leadership of the party in the state, Sen. Liyel Imoke, for all his efforts in maintaining a cordial atmosphere in the state and for setting up the meeting to clear the air on the rumour making rounds.
Wike called for calm and charged the aspirants in the party to go about their consultation in civility and not destroy each other through smear campaign as everyone is important if the party needs to win the general elections.
"We are rebuilding and we want the party to be very strong. We cannot give room for complacency at this moment and neither can we allow anything create disunity or dissatisfaction among us. I want all the aspirants to respect the leadership of the party and follow his direction. We need a united house to win all the elections come 2023", he added.
The meeting had in attendance critical stakeholder such as, HE Donald Duke, Sen. Gershom Bassey, Barr. Venatius Ikem, the State Party Chairman, Sen. Sandy Onor and others.