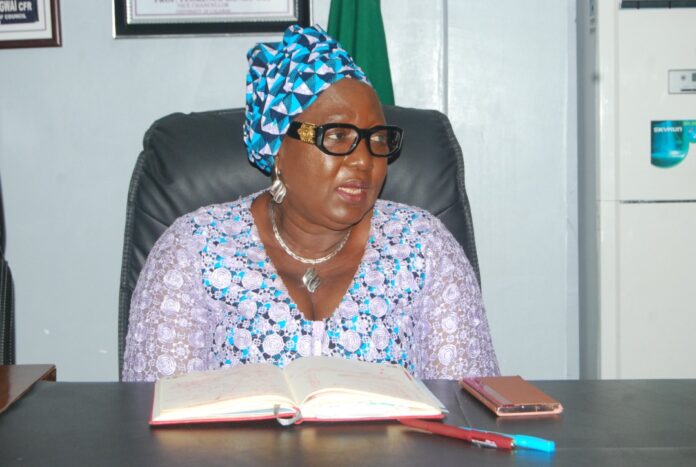 Reading Time:
2
minutes
The Vice-Chancellor of the University of Calabar, Prof. Florence Obi, has called on leaders of the University to think and work towards a total digitisation of the university in compliance with technological age.
The Vice-Chancellor made the call at an interactive meeting with Deans and Directors held at the Council Chamber of the University.
Prof. Obi said by their position as leaders, they must make things work and liken their roles to that of a commander in military circles.
She said that with a strategic plan document in place, it is the role of the Deans to guide departments to evolve a workable plan of their own based on the institutional strategic plan.
She drew the attention of the Deans and Directors to some pivotal key areas in the plan that are critical to the growth and noted that if Management made up of the current assemblage of leaders can achieve 50% of the plan content, then it will be difficult to circumvent its sustained progress.
She called on the foremost faculty leaders to embrace provisions in the plan that entailed making adequate provision for teaching and learning, mentorship, improved ranking and smart campus.
On Smart Campus, the VC disclosed that an official statement via circular will soon be issued legalizing online teaching and E-Learning Policy, as she pledged complete digitalization of the University before the end of the year.
She informed that the convocation of the University billed for the last week in March this year will be unique, adding that the Emir of Kano will be formally installed as the Chancellor and the research fair will assume a bigger status in the proposed one-week event.
The Vice-Chancellor promised to sustain the tempo of inaugural lectures, attend to outstanding sitting allowances requests, address complaints related to payment of Honorarium in Postgraduate School as well as entitlements of external examiners and external assessors.
For the Assessment for 2021 promotions, Prof. Obi said all papers will have to go through the Director of Information Communication Technology (ICT) who will handle the repository concerns before submission to the Appointments and Promotion Committee, adding that a memo will be issued to that effect.
In an earlier address, the Chairman of the Committee of Deans Prof. Idongesit Akpabio, commended the Vice-Chancellor for her encouragement and friendly disposition to the committee.
Prof. Akpabio rolled out the committee's achievements in the sustained conduct of inaugural lectures, obtaining approval of study leave with pay for 60 staff, securing approval for most academic programmes in the Senate and payment of sitting allowances.
The Deputy Vice-Chancellor Academic, Prof. Angela Oyo-Ita, in a remark, observed that some carryover courses have not been uploaded and appeal to Deans to work with Heads of Departments to close the gaps as the date for the closure of the portal draws near.