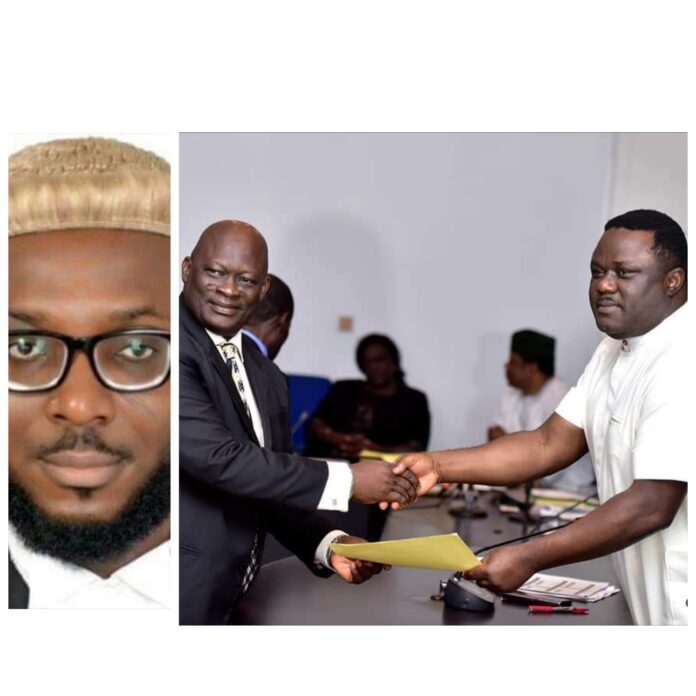 Reading Time:
2
minutes
Following the news of the promise by governor Ben Ayade to increase the salaries of judges in Cross River, F. Baba Isa a lawyer with keen interest in Cross River affairs has slammed the state's CEO.
Isa Esq accused the state governor of more often than not, double speaking.
His words, 'Sir, this is my problem with your policies. You always make these pronouncements on a whim, and this is why they hardly come to fruition. It is shocking because I honestly think you are brilliant and well read, more than enough to understand that things don't work like this.
''First, like a king, you said 'I ordered for the immediate increment of judges salaries in the state effective from the 1st of March 2022.'
'Wow. Sir, judges deserve a salary increase; but you know you cannot do this by a monarchical decree. You cannot make this order. Salaries are not increased through orders.
''Of course, you know this, that's why you went on to say, 'We will work with our state house of assembly to ensure that our judicial workers get the befitting salaries to reflect the present economic realities and we hope that other states will follow suit in this regard.'
'Now, sir, this your customary doublespeak portrays you as someone insincere; and aside this portrayal, the stillbirth of several of such declarations and whimsical promises of jobs, salaries, payments and eldorado puts the nail to the coffin.
'We will be here on the 1st of March, 2022, sir, to see your redemption or the perpetuation of this your culture.'
Recall that the governor of Cross River State, Professor Ben Ayade, Tuesday swore-in Justice Maurice Eneji as the new President of the state's Customary Court of Appeal.
Also sworn-in were four new High Court Judges and four Customary Court judges.
The new four High Court judges are Justice Obo Agbor Anthony, Justice Ititim Felix Igobi, Justice Dada Eunice Oshim and Justice Ankpor Jeremiah Arong.
The Customary Court judges were Justice Daniel Ofre Kulo, Justice Rita Otu Marshall, Justice Odibu Emmanuel Ekanya and Justice Obin Blessing Egwu.