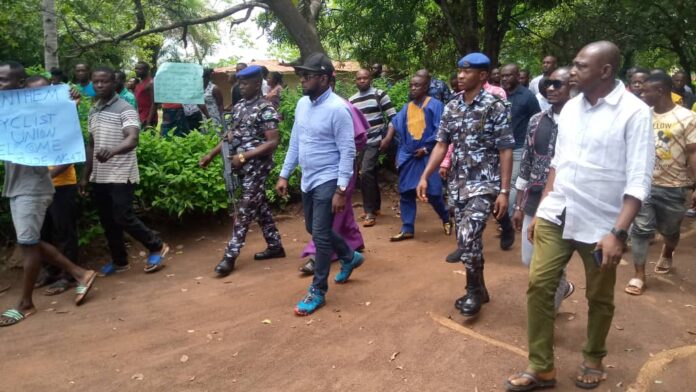 Reading Time:
2
minutes
By Fubara Morris
The Member representing Ogoja/Yala Federal Constituency, Hon. Jude Ogbeche Ngaji, Saturday, began a thank-you tour of his federal constituency NEGROIDHAVEN has garnered.
During the tour, Ngaji visited five health care centres namely; Comprehensive Health Centre Wanihem, Lutheran Healthcare centre Wanikade, Primary Health care centre Wanokom, all located in North-Ukelle Yala L.G.A and Lutheran Hospital TBL unit, Ijiraga health care centre both from Yahe-Yala L.G.A.
During an interview session with one of the beneficiaries simply identified as Mr Monday he was particularly grateful to the honourable member and said if the M.P is to continue doing this he will go unopposed in the forthcoming election; other patients who were thankful to the lawmaker for his goodwill gesture towards them, prayed for him also. He gave out gifts to the patients in the various wards.
Likewise, the Bishop Emeritus of the Lutheran Church of Nigeria, Bishop Emmanuel Matthew when asked about the happenings of the day had this to say "I'm seeing good things happening and also a great future for not just Ogoja/Yala federal constituency but for Chief Jude, Ngaji as a person. His kind gesture is something to write home about, you know leadership is not negotiable is God's special gift, from God for both service to God and service to humanity and I'm seeing him exhibiting these good leadership qualities. God will continue to elevate him."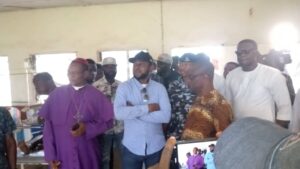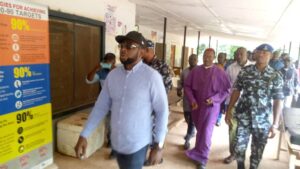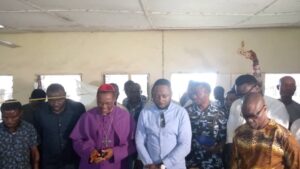 When asked if given the opportunity to vote would he recommend the incumbent lawmaker for another tenure he said, "definitely without mixing words, I'll recommend very strongly to still go in for yet two other tenure and that my sincere prayer for him."
The M.P ended his thank-you tour at the Yala Local Government Council, Okpoma. Where he thanked the people for their support during the just concluded by-election and pleaded for forgiveness to whomever he has wrong during and after the by-election. Furthermore, he stated that this was him keeping to his promise that he would use his first salary as an M.P for his constituents and promised to do more for the good people of Ogoja/Yala federal constituency and asked the people to safe guide their votes in the forthcoming elections.
When asked by newsmen, what motivated him to do the thank-you tour at health care centres he said he was directed by God, if this was politically motivated the representative said no "this is what I do every time". About the bad road conditions of the constituency Ngaji said once the recess is over he would bring the issue up on the floor of the House of Representatives.
Recall that the Member, Ngaji was a candidate of the All Progressives Congress, APC in the 26th February 2022 by-election scored a total of 22,778 votes against PDP's candidate Hon. Mike Usibe's 20,590 votes and was recently sworn-in by the Deputy Speaker of the House of Representatives.
Ngaji has been Deputy Chief of Staff, Chief of Staff, State Security Adviser to the government of Cross River.