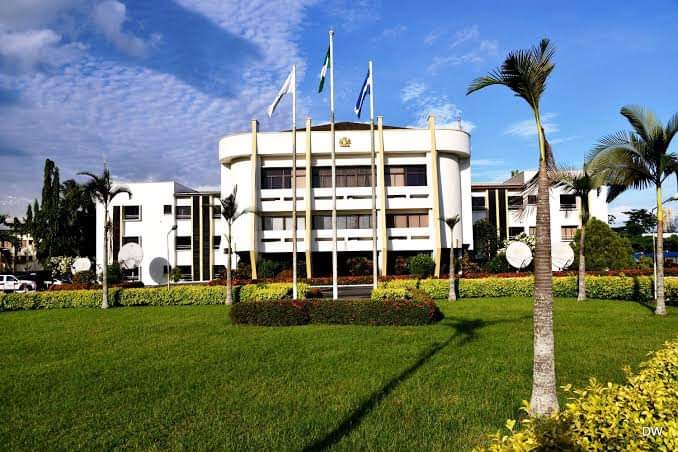 Reading Time:
2
minutes
In an unprecedented show of support, prominent leaders from Cross River state have rallied behind His Excellency Senator Prince Bassey Edet Otu, the Governor of the state, as he unveils ambitious renovation plans for key government facilities. This unified front comes in response to the public's concerns over the 5-billion-naira project, which has generated widespread debate NEGROIDHAVEN has confirmed.
Recall that at a media parley held in Calabar on September 8th, 2023, Governor Otu announced plans for the renovation of the Governor's office in Calabar, the Governors Lodge, and Liaison Offices in Abuja and Lagos. The estimated cost of this extensive project ranges between 3 to 5 billion naira.
The announcement stirred mixed reactions among residents and indigenes of Cross River State. While some questioned the allocation of such a substantial budget for renovations, others believed that the dilapidated state of these facilities warranted immediate action.
Responding to the controversy, a group of influential leaders issued a press statement on Monday titled 'Renovation of Governors Office, Lodge Liaison Office; An Urgent Necessity or Waste of Public Resources?' where they asserted their unwavering support for the Governor's decision. The signatories, including Hon. Eyo Nsa Ekpo Esq, Sir Maurice Effiwatt ksji, Hon. Victor Okon, Hon. Mrs. Ada Egwu, Prof. Emmanuel Eyo Esq., Rev. Hon. James Anam, Hon. Chief Ani Esin, and Hon. Joe Etene Esq., emphasized that these iconic government facilities serve as the first point of contact for visitors and investors looking to engage with the state government.
The group also highlighted the importance of maintaining a positive image of Cross River State, particularly as the region aims to attract investment and tourism. They expressed their confidence that Governor Otu, in line with his "peoples first" agenda, would allocate resources judiciously, ensuring that critical areas such as security, education, healthcare, and road infrastructure also receive due attention.
Their release reads in part, 'There is no doubt that these facilities listed by His Excellency and described as in need of urgent renovation, face lift and furnishing, are the first point of contact for visitors and investors who desire to do official business with the State Government.
'In retrospect and as observers, a state that was once, the tourist attraction in the country cannot neglect these iconic facilities. A visit to these facilities in their current condition speaks for itself, as they have deteriorated and are in dire need of renovation and furnishing, both internally and externally and consequently a poor reflection of who we are as decent people.
'We appeal to Cross Riverians to understand that His Excellency Senator Prince Bassey Edet Otu, in line with his "peoples first" agenda, will invest robustly in vital and critical areas of need such as, security, road rehabilitation and construction, education, health care etc., subject to due process, appropriate and transparent budgetary provision.'
This show of unity among Cross River's leaders reflects their commitment to advancing the state's interests and fostering development. It remains to be seen how the renovation project will unfold and whether it will align with the expectations and priorities of the people.
The public debate surrounding the renovation project underscores the significance of open dialogue between the government and its citizens, ensuring that resources are allocated efficiently to benefit the state and its people.