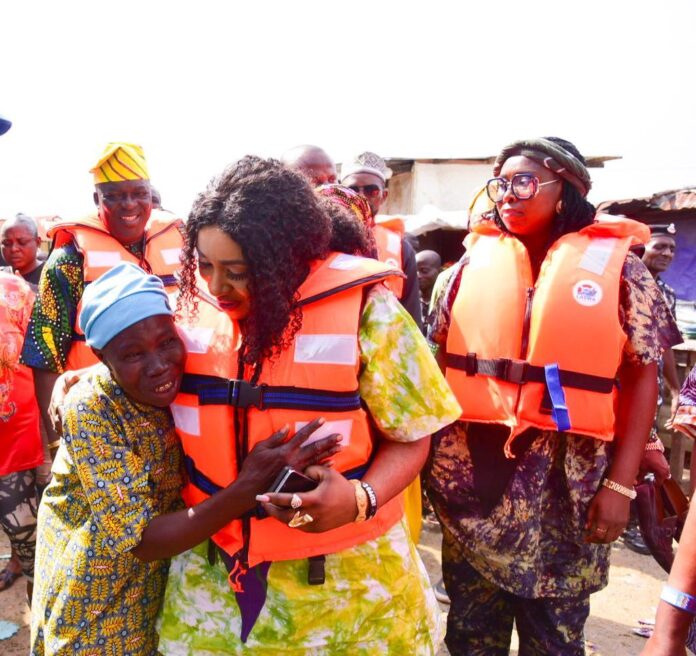 Reading Time:
2
minutes
The Nigerian government, under the leadership of President Bola Tinubu, has announced an ambitious plan to uplift millions of Nigerians from poverty within the next 42 months. The plan aligns with the Sustainable Development Goals (SDGs) and envisions the removal of 50 million individuals from poverty by 2026, with a long-term goal of lifting 133 million Nigerians out of multi-dimensional poverty by 2030.
Dr. Betta Edu, the Minister for Humanitarian Affairs and Poverty Alleviation, outlined key initiatives to achieve this monumental task during a three-day cabinet retreat for ministers, presidential aides, permanent secretaries, and government functionaries.
One of the critical measures involves the ongoing Conditional Cash Transfer program, providing N25,000 to poor households across Nigeria for the next three months, amounting to N75,000. This program aims to cushion the economic shock experienced by vulnerable households due to fuel subsidy removal. It is expected to directly impact the lives of 61 million individuals, equivalent to around 15 million households, by lifting them out of poverty.
Minister Edu stressed the rigorous implementation of this program, ensuring that the right beneficiaries receive the financial aid. She explained that the government is identifying recipients, verifying their identities using their National Identification Numbers (NINs) and Bank Verification Numbers (BVNs), and making payments. The Ministry plans to collaborate with the National Identity Management Commission (NIMC) to help impoverished individuals across Nigeria obtain their NINs and access funds.
Emphasizing the importance of due diligence, Edu stated that the government intends to avoid disbursing funds to non-existent individuals. Payments are being made only to those with NINs and BVNs who have undergone in-person or household verification processes.
NASSCO (National Social Safety Net Coordinating Office) played a crucial role in the verification process, ensuring the disbursement of funds. Payments have already commenced, with various states across the country reporting progress in this regard.
To complement the conditional cash transfers, the government is offering zero-interest loans to support petty traders, market women, and impoverished farmers, among other vulnerable groups. The administration is also focusing on assisting underprivileged farmers, implementing the End Hunger Project and the Code Nigeria Project, among others, to impact millions of individuals and further the goals of the Social Safety Net Projects.
The Ministry of Humanitarian Affairs and Poverty Alleviation is collaborating with other ministries, recognizing that poverty has multifaceted causes and consequences. These collaborations will address poverty from various angles, encompassing healthcare, education, job creation, and more.
The government's commitment to reducing poverty is reinforced by President Tinubu's Renewed Hope Agenda. He has called on ministers and government officials to sign a performance agreement to fulfill their targets.
As the government embarks on this ambitious mission, Dr. Edu called for patience, cooperation, and understanding from Nigerians. She emphasized the government's dedication to transparency, accountability, and working diligently to realize the Renewed Hope Agenda.
The challenges ahead are formidable, but President Tinubu's commitment to this transformational agenda is unwavering. The Nigerian government, in collaboration with its citizens, aims to lead the nation toward a brighter and more prosperous future.