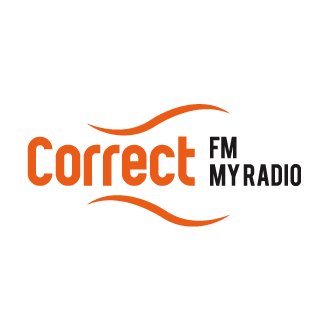 Reading Time:
3
minutes
Shangalo the sport presenter at Correct 97.3FM in Calabar the Cross River capital city has come under fire for doing his on air presentations in very fast-talking manner NEGROIDHAVEN can say authoritatively.
This criticism is coming on the heels of a diatribe by Inyali Peter a lecturer in Mass Communication directed against Correct FM Radio and state-owned broadcasting corporation, CRBC. Inyali's thread reads in part, 'I've listened to many sports presenters across the globe but I see this strange style only in some radio stations in Nigeria.
'In Cross River for instance, the Correct FM and CRBC guys are very committed to thus style. This trend started with the defunct Cosmos FM, Enugu when Ralph, the presenter was known for fast-talking when presenting sports news. Many sports presenters that came after him adopted the style just like that. I know that to entertain is one of the roles of the mass media but are these people striving to just entertain with their style of presentation or to fulfill the other two functions of informing and educating?'
Shangalo's 'Busta Rhymes manner' has polarised opinion on how sport presentation should be made: for instance, Ud Ofem has opined that '…without reading to the point where you (Inyali Peter) mentioned the Radio stations, my mind just went to Correct FM sport presenter, Shangalo. Very irritating presentation, he definitely is not out to inform cos I can't even grasp what he says. Immediately it's time for him to come on, I immediately switch to Hit FM I prefer to listen to Tayo and Becky, they take their analysis calm and easy.'
Akiba Ekpenyong observed thus: 'I called Correct FM Saturday sport presenters and commend them. I equally advised them to educate Shangallo on how to present the programme. Immediately it's 8:00am, I'll switch my radio to another station. It irritates me.'
For Elvis Eteng it is: 'Very true Inyali Peter… The pace in their broadcast is just to much… The essence of broadcasting is to Inform, educate and perhaps entertain! The misconception I think comes from the routine Commentary in a live football match.
Sports presenters should know that live commentary has to be fast because it runs simultaneously with live actions, unlike in a news that the events have unfolded already! At a point I was having same issue with Osinachi Nwosu of Sparkling FM. He's really good and quite talented but he's always too fast… One needs extra concentration to hear and understand him clearly. News is like an Analysis after either halfs of a game, not some live commentary, hence it should be taken in a more relaxed manner…'
For Archibong Hashbury Efefiom the reaction is: '… I was talking to one Sport presenter on this same issue of speed while presenting and he told me that just the way we can't control the speed on commentators it's also difficult to do that on a sport show that demands some kinda energy and they can't operate on a slow tempo but they also try to be audible enough for the listeners to understand what they are talking about'; 'Consider time factor and the hell lotta news contents to present in just a short time', he added.
This position by Efefiom is corroborated further by Viktor Necus-Agba who said 'It goes even beyond the Larry Echiejiles , the guys you mentioned are freshers. Maybe because there's so much to say and less time to do so maybe one of the reasons they adopted that style. Be it as it may, the style suits it.'
Igboke Stanley Patrick informed that 'They all copy it from Brila Sport FM Lagos. That is how the station started and has been like that for more than 10 years now'.
But, for the Head of Department of Mass Communication at Cross River University of Technology, CRUTECH, Cornelius Ellah it is 'Inyali Peter, permit me to state that sporting events are usually lively, speedy and entertaining.
'This probably explains why some sports presenters attempt to equally apply those attributes in their presentations.
However, the essence of every presentation is to communicate clearly. Therefore, the tone and speed of every presentation must always be balanced with the need for exemplary lucidity and clarity.
'Style differs from person to person. I was a sports presenter on both radio and television for several years but never saw any Style Book that instructs sports presenters to make their presentations in a "fast-talking Busta Rhymes manner."
Those who adopt that style may consider it as entertaining. But it would be worthless, if it entertains but doesn't clearly inform and educate.'
Whether fast or slow in terms of talking, sports presentations should eventually communicate meaning in view of informing, educating and entertaining.