Reading Time:
2
minutes
Commissioner for Health in Cross River, Dr Betta Edu, has disclosed how the state government will administer the COVID-19 vaccine beginning from Monday next week NEGROIDHAVEN can report.
Dr Edu, who noted that the state is ready to receive its share of the COVID-19 vaccine, disclosed that frontline health workers will be the priority: 'Cross River state is ready to receive its share of vaccines based on number of health workers and strategic stakeholders. Next, we will be covering persons 50 years and above, then the entire population 18 years and above. Registration is online!'
Within the week, the Federal Government was reported to be in discussions with Commissioners of Health in the 36 states on the distribution of COVID-19 vaccines to states, security of vaccines and equity in administration. Discussions particularly bothered on the much work to be put into the logistics, storage, campaigns, risk communication and management of the vaccines at state level, when the Vaccines eventually get to states by Monday barring any last minute logistic challenges.
The Nation newspapers have it that the initial batch of 3.9 million Oxford/AstraZeneca jab Covid-19 vaccines have been received by the federal government on March 2 while the national vaccination against the virus began on Friday.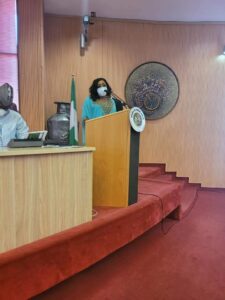 According to the Nigerian Centre for Disease Control, NCDC, Cross River has recorded 334 cases of COVID-19; pegging statistics for the country at 158, 042 confirmed cases with 1954 deaths and 137, 025 discharges. Nigeria has made 1, 580, 442 samples tested out of a population of over 200 million.
Globally, there are reportedly 116 million active cases, 65.7 million recoveries, 2.58 million deaths with the United States leading in active cases and death.
Covid-19 is a novel Corona virus infection discovered in 2019, caused by the severe acute respiratory syndrome coronavirus 2 (SARS-CoV-2), and an incubation period of between 4 and 5/14 days.