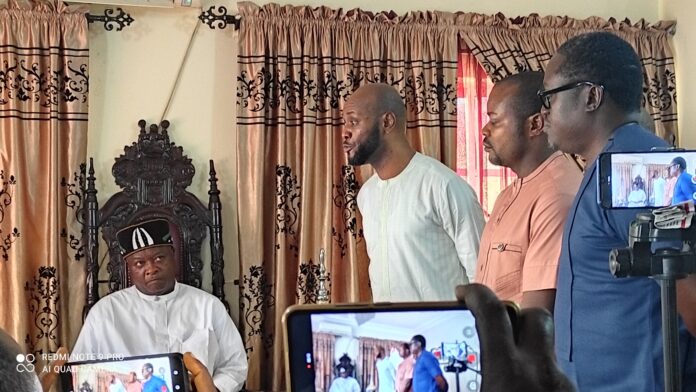 Reading Time:
2
minutes
The Chair of Cross River State Traditional Rulers Council (CRSTRC) has disclosed that the traditional institution in the state will play a significant role in the forthcoming 2023 general elections across the state and country NEGROIDHAVEN can report.
His Royal Highness Etim Okon Edet made the disclosure when Engr Ben Akak the Chairman of the Ben Akak Foundation (BAF) paid the traditional rulers in the state a courtesy visit in Calabar the state capital to felicitate with the traditional institution during Easter.
HRH Edet who is the paramount ruler of Bakassi and Chair of CRSTRC said gone are the days the traditional rulers refrain from participating in politics. He said come 2023, the traditional rulers in the state will participate actively in deciding who will assume the reins of affairs while shying away from partisan politics.
According to him, 'This time around nobody is going to tell us that old thing, that traditional rulers don't play politics; we play politics, but we don't play partisan politics. This time around, as we play politics, you will not see us as the chairman of your political party or whatever, but we will have a say.'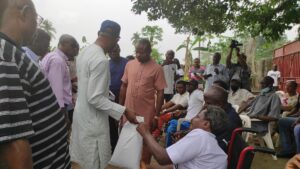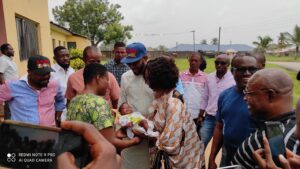 While addressing the traditional rulers present, the House of Assembly member representing Ikom II State Constituency, Elvis Ayambem, who observed that the contingent was there to give out of the little she has presently, added that Engr Ben Akak is keen about the traditional rulers in Cross River.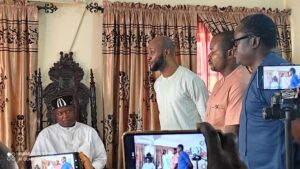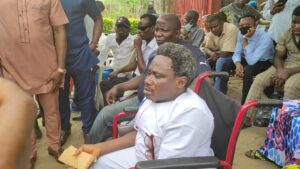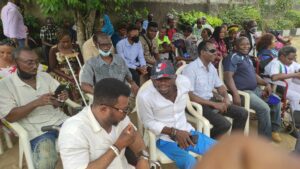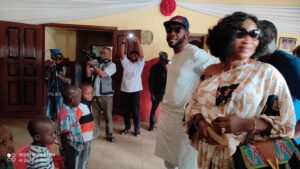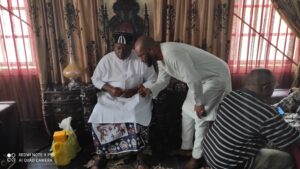 His words, 'Some say Ben Akak is an overnight philanthropist, some call him names. But, it doesn't matter when a man gains consciousness and say "no, my people have suffered enough, let me offer the little I have." The Bible says he that is faithful in little is faithful in much. That is to say, if you have little and you can give out, if you have much you can still give out.
'Ben Akak is your son, and so long as I know him, he is not a man that says a thing he doesn't mean, if he doesn't mean it, he won't say it. And for every time we've engaged ourselves, he says "look, the traditional rulers have long been ignored, and for whatever we are engaging for, whatever we are looking for, God willing, we get it, we will give a meaningful platform to our traditional rulers."'
Speaking earlier to the CRSTRC and later to a cross section of journalists and bloggers, Engr Akak revealed that the Ben Akak Foundation in partnership with an organisation in Turkey will soon be embarking on a health outreach across the length and breadth of the state. Akak noted that the BAF is prioritising health owing to the ravaging devastation occasioned by the COVID-19 pandemic.
The Ben Akak Foundation as a way of marking the 2021 edition of Easter felicitated with all the motherless and aged people's homes as well as the physically challenged in Calabar as well by way of doling out cash and material gifts.