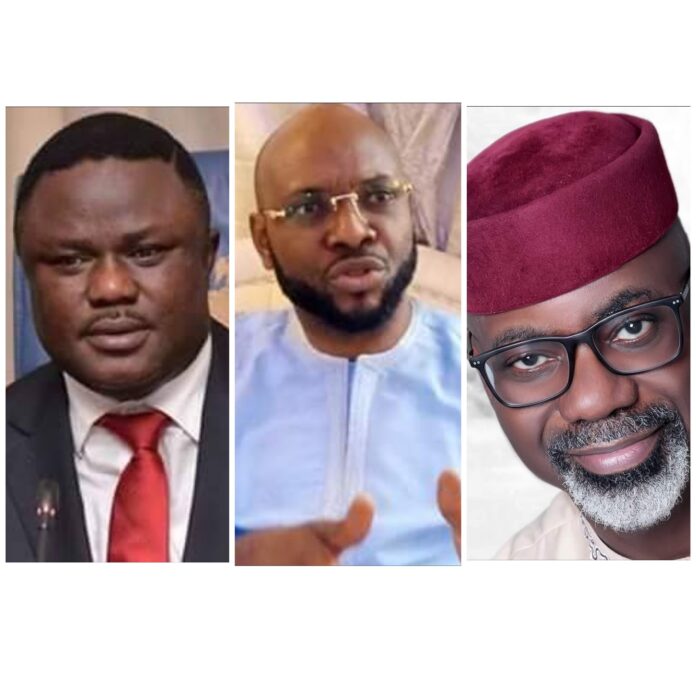 Reading Time:
2
minutes
Engr Ben Akak the Calabar-based business mogul, philanthropist, politician and Chair of the Bengies Group of Companies as well as Ben Akak Foundation has dominated online conversations across Cross River cyberspace NEGROIDHAVEN can report authoritatively.
This is following the Thursday 20th May defection of Cross River Governor, Sen. Ben Ayade, majority of members of the 9th State House of Assembly, majority of the 36-members State Cabinet, all of the 18 local government chairs, all of the 196 Councillors, and numerous other political appointees.
The debate revolve basically about the possible defection of Engr Akak from the opposition People's Democratic Party (PDP) to the ruling All Progressives Congress (APC).
On the one hand, political pundits are of the opinion that Engr Akak does not have a future in the PDP should he stay put, while others have countered that the fledgling politician does, seeing that the leadership of the PDP on Sunday 23rd May had promised to co-opt young persons into leadership. Others are just indifferent to his political fate either in the PDP and APC.
Another issue in the virtual conversation about Akak is the fact that the subject himself has been silent over the agitation surrounding his likely or otherwise defection, a development which has caused some debaters to outrightly ask him to address his teeming cache of supporters and the general public. Understandably, others have derided him over this silence.
Again, some persons have been seen to be urging the young politician to move to the APC while others have even gone ahead to welcome him into the APC.
Finally, between yesterday and today, the conversation has advanced to the stage of netizens asserting that the upcoming politician, being set to dump the PDP, is defecting soon to the APC but, the question is when exactly or how soon.
Whichever way the political pendulum swings, it may not be yet uhuru until Cross Riverians see Akak either brandish the blue-white-green-red coloured broom or, stand confidently under the shade provided by the red-white-green coloured umbrella.