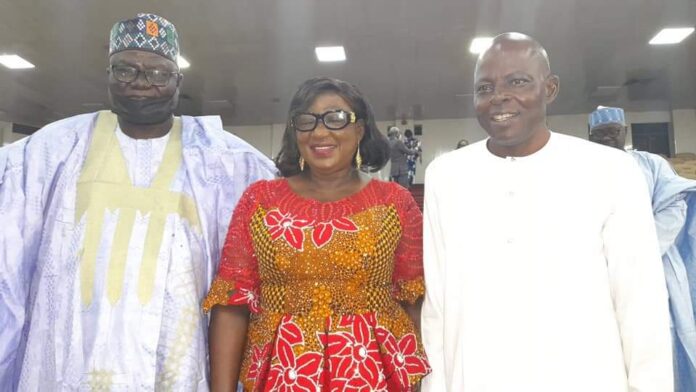 Reading Time:
2
minutes
The newly inaugurated Chairman of the University of Calabar Governing Council, Rtd. General Martin Luther Agwai, has called on the Council Members and the entire management of UNICAL to work together as a team for the growth and development of the foremost citadel of learning.
Agwai made the call during a familiariation meeting organised by the Vice-Chancellor of UNICAL, Prof. Florence Banku Obi, in honour of the new Council and Senate members of the institution.
General Agwai said that having served in the Nigerian Army for 40 years, he was happy to be appointed to play a role in the University of Calabar.
According to him, it was important for Council and Senate Members of the University to always approach issues with fairness and balance whenever they feel otherwise.
He expressed hope with the calibre of men and women in the Council and Senate of the institution, adding that with their collaboration and cooperation, UNICAL will achieve the best in terms of development and overall growth.
General Agwai assured the VC and the entire management of UNCAL of his desire and commitment to work with them as a team for the interest and benefit of the University.
Responding, the VC told the Chairman that UNICAL is a second generation University, established in 1975.
Prof. Obi said that her administration was open, transparent and ready to work with the new members of the Governing Council.
"Be rest assured that you will be given all the support you need in UNICAL. I assure you of the maximum cooperation of UNICAL so that we can serve the public creditably and also promote academic excellence in the institution.
"We thank God for appointing you as the Chairman of UNICAL Governing Council at this point; God will help us to achieve alot during our tenure.
"Even when the Minister was presenting the letter of appointment to you, he made it known to everyone that UNICAL is blessed to have you as the Chairman of the Governing Council," she said.
General Martin Luther Agwai CFR GSS psc(+) fwc is a retired Nigerian Army officer who served as Chief of Defence Staff and Chief of Army Staff. Agwai was born on November 8, 1948 in Kaduna, a city in Northern Nigeria. He hails from a Christian home and was the President of Fellowship of Christian Students at Government Secondary School, Zaria in 1967.
He graduated from the Nigerian Command and Staff College, British Army Staff College, Camberley and United States Army Armor School amongst others. He holds a Post Graduate diploma in Public Administration with distinctions from the Administrative Staff College of Nigeria (ASCON) and National Defence University, Washington DC, where he obtained a Master of Science in National Resource Strategy.