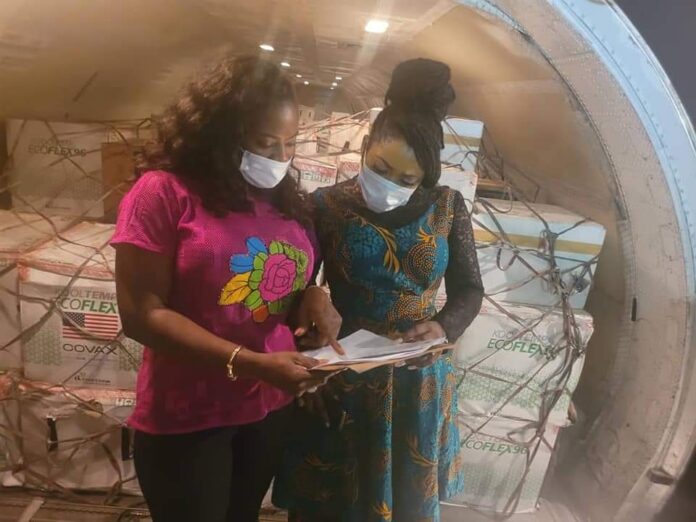 Reading Time:
2
minutes
Owing to an independent survey and high demand for vaccination against the dreaded Covid19, the Federal Government of Nigeria through the National Primary Healthcare Development Agency have begun the Distribution of the Oxford Astrazeneca vaccine as well as the Moderna Covid19 Vaccines to states to curb Covid19 related deaths.
State Commissioner for Health, Dr Betta Edu who received the vaccines at the Magaret Ekpo International Airport on behalf of the state government thanked the Nation's Presidential taskforce through the National Primary Healthcare Development Agency for working round the clock to ensure that Nigerians gain access to vaccines thereby boosting their immunity.
Dr Edu noted that, for the nation and states to remain protected, equitable distribution of the vaccines should be guaranteed while also calling on health workers to minimise wastage in their various working stations.
In her response, Director General of the Cross River State Primary Healthcare Development Agency, Dr Janet Ekpenyong attributed the high demand for the Covid-19 Vaccines to regular and unrelenting sensitization of citizens in both private and cooperate capacities while also assuring citizens of continues engagement during and after the exercise.
She said, with over 100% coverage on the targeted population in the first phase of the exercise, the state government is committed towards ensuring that all eligible adults gets vaccinated and monitored against the virus.
She disclosed that, adequate measures are already in place for the distribution of the vaccines to different Local Government Areas and stored under controlled environment to maintain it's potency.
She further called on eligible adults from the ages of 18 years and above to voluntarily present themselves to any Government health facility to be vaccinated while also encouraging those who have had their first jab of the astrazenca vaccine to present themselves for the second dose.
"Today we have received another batch of the Oxford Astrazeneca Covid19 Vaccines as well as the Morderna brand to expand our vaccination reach to all eligible adults across the state.
As a government, we are confident of reaching out to all of our targeted population judging from the 100% coverage we had on the first stage which was made possible through our constant engagement with individuals and groups sensitizing them on the importance of Immunization.
"I want to assure every Cross Riverian and residents of the potency of the vaccine in all of our local government areas as we remain commited towards delivering quality and effective Healthcare".
The exercise is expected to run within a period of 20 days as the state looks forward to exhausting the 11,448 doses of the Astrazeneca brand and 105,574 doses of the mederna vaccine.
Some of the commodities onboard the Chartered Allied Aircraft includes 105,000 Syringes, 1,164 Waste boxes, 62,900 QR codes, Android Tablete devices for online registration as well as other Personal Protective Equipment.