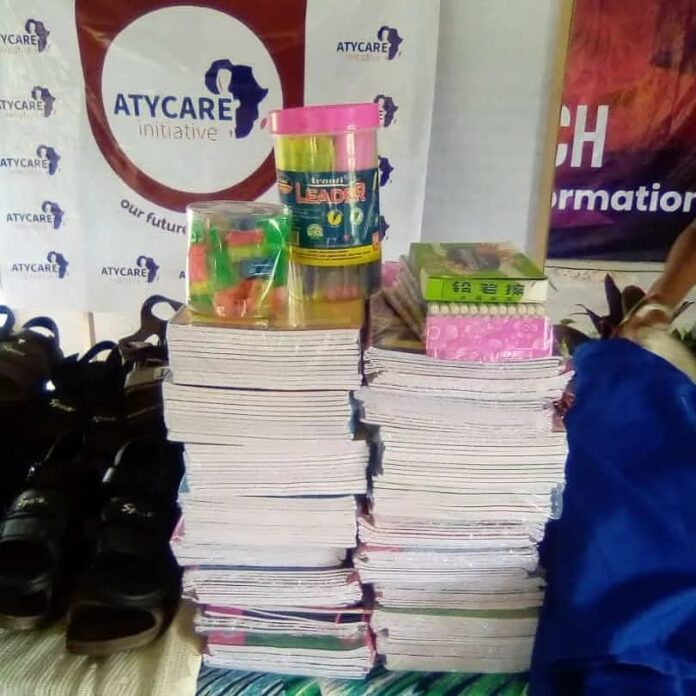 Reading Time:
3
minutes
Atycare Initiative, a Non Governmental Organisation, has impacted the lives of over two hundred and sixty public school children in Calabar metropolis through the donation of essential educational materials, namely, uniforms, sandals, socks, school bags, writing materials NEGROIDHAVEN has confirmed.
While interviewing Miss Atim Eso the founder of Atycare Initiative she said in the three years of her existence, Atycare Initiative has been able to do youth empowerment for young people, provided over three hundred school uniforms to students in Calabar South, Calabar Municipality, Akpabuyo and still expecting to do more.
CrossRiverWatch disclosed that the initiative was born out of her desire to contribute to humanity couple with the vision given to her by God. She added that within their years of existence, more than one thousand (1000) writing materials have been provided to children.
Her words, "I am someone that is passionate about humanity and right from when I was small I had this urge to use what I have to give back to the society. Far back 2017/2018, I went to fashion school and the reason I went to fashion school was not to make money but to give back to the society.
"We work with only Government schools because most of these children stay with their care givers; their grandmothers and some, their parents are vulnerable, they don't have the resources so we believe if your parents can send you to a private school they can pay for your school fees and other things but we noticed only those in Government schools have limited resources for those stuffs. We go to zones and different local government to execute this project and since the year 2021, we have consistently done this every month exception when schools are on holidays.
"What we do is we go for need assessment, we check the children, the children we see with our eyes that are vulnerable, we ask them certain questions to know if they are really vulnerable and we select them, get their details, measure them with school uniforms, know those that need school fees and pay it for them.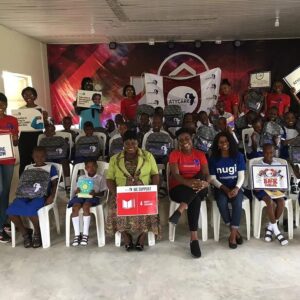 "For me I believe if I help one person, one person will help one person and another person will help one person it will make the society a better place. I'm doing what I know I should do and I have happiness and fulfillment in what I'm doing. So, if we come as humans created by God and we join our hands together to buy one child uniform and sandals, definitely we are going to save a lot.
"This NGO is a vision from God. It was given to me as a vision while inside Keke (tricycle). This initiative is not something I hope to stop, every month I believe God to be doing this; I don't know how I will have the money but I believe God will always keep providing. I see us providing uniforms for vulnerable children in the whole 36 States of Nigeria; that's my dream, that's my vision, sponsoring about 36,000 children with educational resources," she ended.
Appreciating Atycare Initiative and partners, the Headmistress of AME Zone school, Diamond Hills, Mrs. Mercy Okon Bassey, thanked the NGO and her great team for the kind gesture and called on other NGOs to emulate such outreach.
In a vote of thanks on behalf of the beneficiaries in AMEZion, little Miss. Anthonia Ibok Ibok, thank Atycare Initiative for coming to lend helping hands to them and promised they will take good care of the materials given to them.
The outreach had Nugi Technologies, Hope Live Heal Foundation, Feed and Train a Child Foundation and Dr. Ope Banwo as partners.