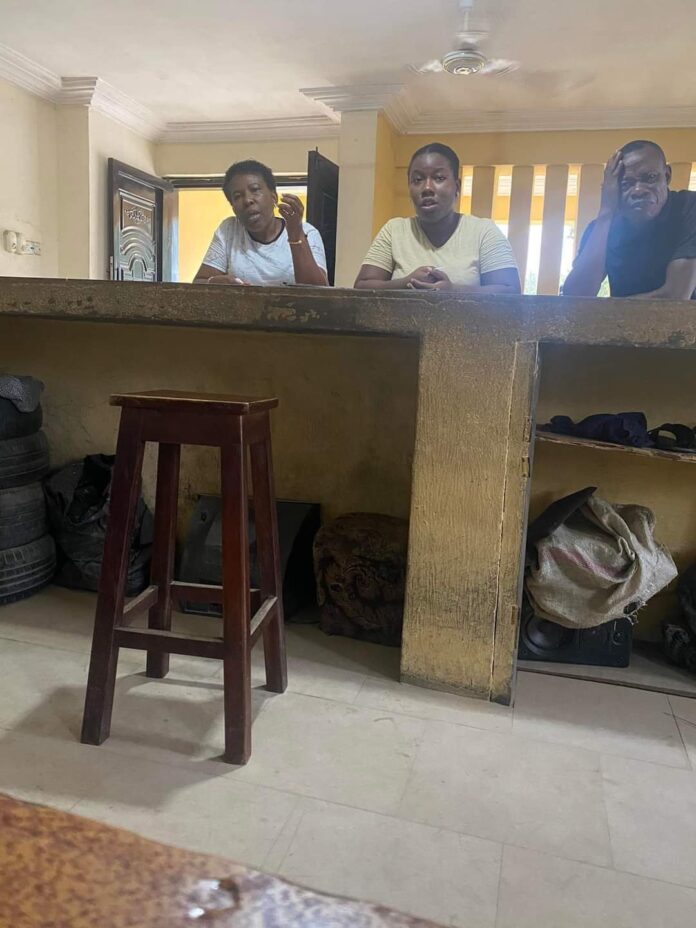 Reading Time:
< 1
minute
The marital controversy between Ms. Kezie Irek, former wife of Akwa Ibom federal lawmaker, Robinson Uwak has taken a new twist. 
This is coming shortly after she raised the alarm over what she described as "abduction of her kids" in the late hours of Sunday, June 26th, 2022.
Kezie and Robinson have in the last few weeks been engulfed in some marital quagmire, following strong accusations of physical, verbal and emotional abuse from her husband.
Ms. Kezia who had earlier disclosed via an interview with our correspondent, of her marital ordeals, had taken to her Facebook page last night to describe how her two kids were kidnapped in a gestapo manner by unknown men on military uniform.
She has accused her ex-husband, Robinson Uwak of masterminding the raid and kidnap of her children.
"Just now using men on military uniform and guns. They broke into the house, violently grabbed the twins, who began to cry in fear and the children and roughly flung them into their tinted cars. Robinson was behind them, in a mask and face cap, he came in, shouting at me, calling me stupid and then grabbed my daughter from my arms while the other armed man grabbed my son.
"This happened in a matter of 1 minute. Honour and I were at home alone. We were screaming and in terror.
"The armed kidnappers in camouflage also accosted my mother and father on the road, and seized their phones.
"We are at the police station now.
"I'm broken. I'm shaking. How did I get involved with such a beast?"