Reading Time:
2
minutes
Two editions of the maiden #CalabarMoiMoiHangOut, a convocation of netizens on Cross River cyberspace in real time and space for the purpose of merrying and feasting on local cuisines/dishes especially Moi Moi the mashed bean meal, cassava flakes popularly called garri and locally made juice called tiger-nut milk and palm wine, etc has held in Calabar the Cross River state capital metropolis NEGROIDHAVEN has confirmed.
The first edition which held on Wednesday 18th January 2023 had a second edition which took place on Saturday 21st January two days after. Both editions held in Calabar, and was convened by Tom Alims a budding entrepreneur resident in Calabar.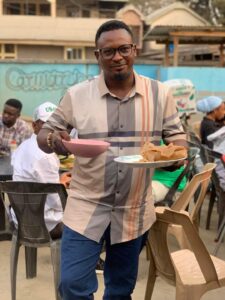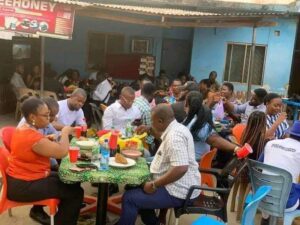 The both editions (#CalabarMoiMoiHangOut 1.0 and 2.0) convened at Queenieez Kitchen and Outdoor Catering located at 17 IBB Way opposite Akim Area Command Police Station, Calabar by Ugep Park.
AJS Essentials provided the liquid soap with which fun-seekers washed their hands before and after their meals. While Jamie Sunz a digital creator was the official photographer. Palm wine was made available by Deborah Okon and Tiger-nut milk was secured by Lily Odey,
The bills for the hangout was crowdfunded by numerous Cross Riverians particularly activist Agba Jalingo, netizens Antigha Zuki, Archibong Hashbury Efefiom, Ogar Christopher Ogar, Denis Odama, Brendan Uka, Patrick Eyo, Anthony Ebigwai, Justina Ovat, Un-die Godwin, Mitchell Ushie, Richie Romanus, Moses Ogri, Onwu Bishop Akuma, Victor Kejuo, Eddie Edoho and the list continues.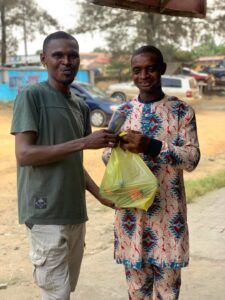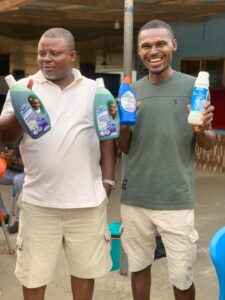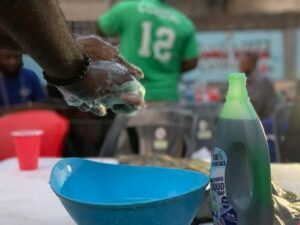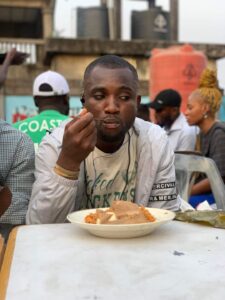 The hangout had special appearances in the persons of development practitioner Obase Okanke Willie, Egoh Ayamba the security expert, chef Isabor Hope Ukwuili, and Calabar celebrity traffic warden Nkanu etc.
On his part, Offiong Ikpeme had this to say about the outing : 'Calabar moi moi hangout. It was fun with Tom Alims and other Calabar entrepreneurs'. On her part, Deborah Okon commended thus : 'Tom Alims thank you for the #moimoihangout you started. It has been spread to even those in Abuja, beautiful things I love to see and read online. God bless you for all you do'. For Emmanuel Ejim-Emekah, it is 'Though the hangout for me is beyond the moi moi. Online friends should meet in person, interact and sell their products and services.' Lily Odey said 'Person wey go help and connect you for this life no go stress you at all. Tom Alims may divine lines continue to fall for you in pleasant places. You are so kind. I'm grateful… It was a blessed and fun day that I will cherish for a lifetime. This new year is sure going to be an intresting one. Don't ever estimate the power of social media Tom Alims you be big name'.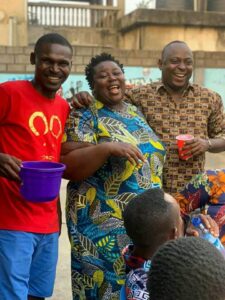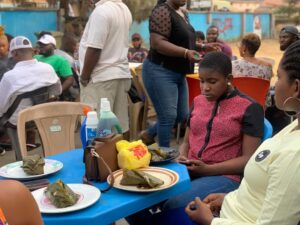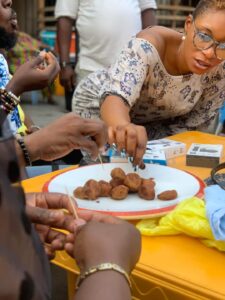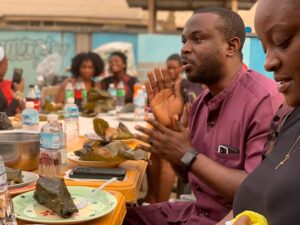 According to the convener, Alims #CalabarMoiMoiHangOut I never ever planned this …It errupted on its own with massive support and turnouts… Garri, Moimoi, egg, rice, soft drinks, Tiger Nut, palm win, banana fritters…We had them all plus plenty fun. I'm totally grateful to donors and participants. The next will be #EkpangHangOut at Queen-Jay's Kitchen. Let the love and publicity go round.'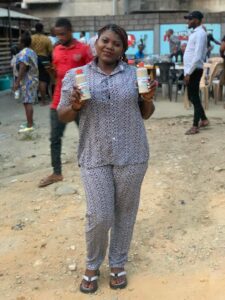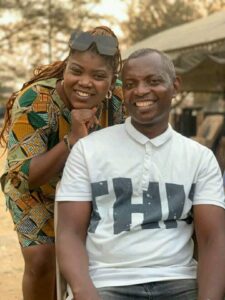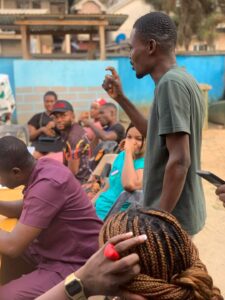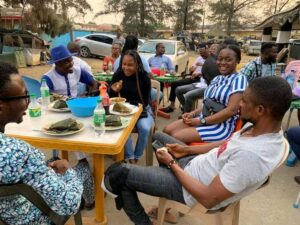 This hangout may be a testament to the assertion that Cross Riverians are preeminently hospitable people.
EDITORIAL
This story amongst others are reviewed on Sparkling 92.3FM http://mixlr.com/sparkling923fm–2 and FAD 93.1FM. Again, opinions expressed on NegroidHaven are exclusively the author's not NH's.