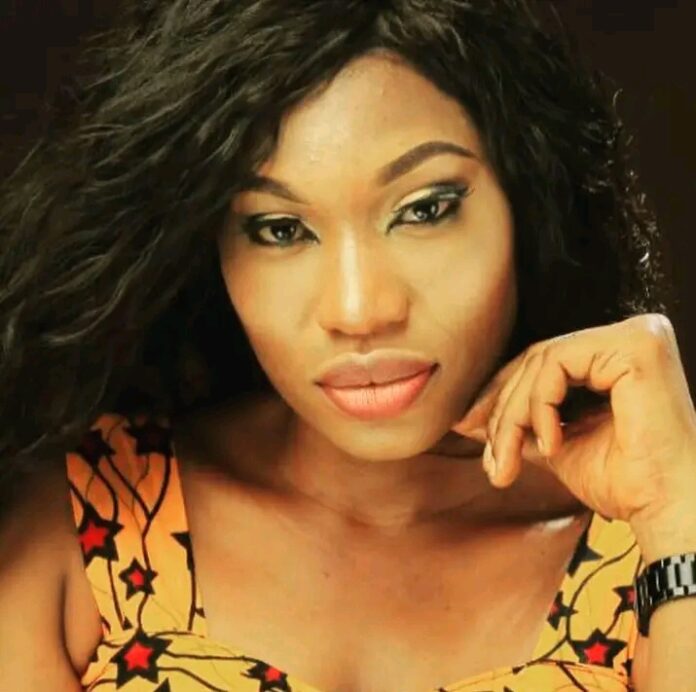 Reading Time:
4
minutes
Advertising is one of the key factors that propels sales and patronage in businesses around the world. And Cross River State is not an exception.
Poised to change the fortunes of local businesses and ensure that business owners, especially in Calabar, the state capital maximize sales and have more patronage, an online advertising expert and coach, Wofai Williams, shares in an exclusive interview with our correspondent what business owners need to do to address issues of low sales, poor patronage and low turnover in their businesses.
The 2012 graduate of Moshood Abiola Polytechnic, who runs an online advertising agency, said businesses in Cross River suffer because their owners lack awareness on the use of online advertising tools to create visibility for their products and services to enable them reach their target customers.
Below are excerpts from the interview:
Please tell us a bit about yourself.
My name is Wofai Ojeje Williams. I was born in Cross River but brought up in Abeokuta, Ogun State. I attended Moshood Abiola Polytechnic, where I obtained a Higher National Diploma (HND) in Mass Communication in 2012. I am married with 3 lovely kids.
Tell us about your business (Wofai Online Advertising Agency)
Wofai Online Advertising Agency runs sponsored Ads on Facebook, WhatsApp and Instagram for small and medium business owners. At Wofai Online Advertising Agency we work to accelerate your business reach and multiply patronage. We also provide advertising strategy and advisory to business owners to guide and help them make informed decisions.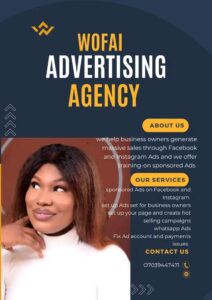 What drives you into advertising business?
I have passion for marketing right from when I was in school. I used to assist my lecturers to market their books and I always get a commission for every sale made.
There's also the desire to help others excel, not only in business, but in other endeavours that I can create impact and value. And then there's this financial aspect – while I create value for others, I also earn a living from it.
Furthermore, I'm always motivated each time my innovative and attention-grabbing ad campaigns yield sales for my clients.
How long have you been in the online advertising business?
I've been in the business for two years now.
Can you tell us what your experience has been?
It's been good actually. I basically have a lot of people who come to me to promote their business through sponsored Ads, and it's been going greatly well, I must say.
Though initially there was this challenge of convincing people to run online sponsored ads. It sounded strange to them. But with time, consistency and trust building I am gradually surmounting that aspect.
What are the opportunities in the digital advertising business that young Nigerians, especially unemployed graduates can tap?
There are lots of opportunities. We are in the digital era whereby everything is done on the go… Unemployed graduates have lot of opportunities to earn online. All they need do is to register for training courses online to help boost and refine their knowledge about online business. They have to be positive minded and take every genuine opportunity seriously.
At Wofai Online Advertising Agency we have various type of training programmes to suit our clients' needs, and most of our trainings are one-on-one training online, and physical for those who are within Calabar. The trainings are easy to follow and also very affordable to enroll.
Looking at the Cross River business ecosystem, what are the prospects for the adoption of online ads over conventional means of advertising?
Online advertising offers several advantages over traditional advertising methods such as billboards and radio. It allows for more targeted, cost-effective, measurable, flexible, and wide-reaching campaigns, making it an increasingly popular choice for businesses of all sizes.
Online advertising has the potential to reach a much wider audience than traditional advertising methods. With the increasing popularity of the internet and social media, businesses can reach a global audience with their online ads.
Online advertising allows for greater flexibility in terms of ad design, messaging, and placement. Businesses can test different ad formats and messaging, and make changes quickly and easily, without the need for expensive and time-consuming redesigns.
Again, online advertising can be more cost-effective than traditional advertising methods. For example, pay-per-click (PPC) advertising allows businesses to only pay when someone clicks on their ad, making it more efficient and cost-effective.
Online advertising allows for highly targeted campaigns that can reach specific audiences based on demographics, interests, and behaviors. This means that businesses can tailor their ads to their ideal customers, increasing the likelihood of a positive response.
Do you see a possible and full adoption of online ads by local businesses in Cross River in the foreseeable future?
Yes of course it's possible. A lot of people need to be educated about it and be exposed to the advantage of using sponsored Ads to promote their business. About 80 percent of business owners in Calabar have no knowledge about it and most of them think anything that has to do with online is scam. They need to accept the fact that right now if you want your business to scale through then you need to put your business out there for everyone to see and the only way to achieve this is through sponsored Ads on Facebook and Instagram.
What are the major challenges business owners face while using online ads?
From my experience, I think the major challenge has always been the fear by business owners to commit resources to online ads campaign, especially among first timers. But whenever they summon the courage to allocate resources to this critical area, the results have always been satisfying, and then gradually confidence sets in and the fear wears down.
Finally, what's your advice for business owners in Cross River?
My advice is for them to be consistent, stay organized, learn to be flexible in the way they run their business to make room for new innovations. They should not be discouraged. They should explore opportunities and have a business coach. They should also seek training on how to improve their businesses.
Thank you for your time.
You are always welcome.