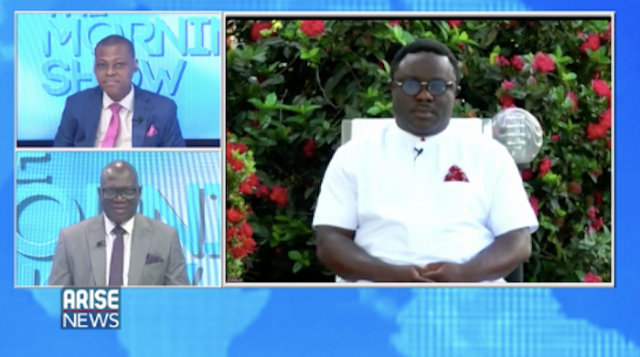 Reading Time:
3
minutes
1. I built the biggest pharmaceutical factory in Nigeria.
Yes, there is something called Cross River Pharmaceutical Company, Calapharm. It was registered and intended to manufacture drugs for the country. It's a one warehouse facility built along the Goodluck Jonathan by-pass in Calabar. It's just by the road side and visible to anyone driving by. The warehouse was completed and some machines were brought in since 2020. Some of the machines were installed and others are still in their cartons since then. Announcements were made from governor's office for applications for employment into the factory which never happened after people submitted applications. Till date, that place has remained under locks. Nothing, absolutely nothing is going on there. But our governor continues to say he built the biggest pharmaceutical factory in Nigeria? How does a one warehouse facility with some machines parked inside become bigger than Emzor and Pfizer pharmaceutical factories that I see in Lagos?
2. I created 5,000 jobs for teachers.
Yes. The governor after several promises, did employ teachers in 2019. A full list of those employed was published by https://crossriverwatch.com/?p=47369 and 2,220 teachers were billed to collect their appointment letters in person from the Chairman of SUBEB, Stephen Odey, at the West African People's Institute WAPI in Calabar, 10am, January 22, 2019. Despite the fact that some of those teachers never got pay rolled, how the number jumped to 5000 suddenly, when no other recruitment has been done, is still a wonder. I understand that there is a secondary school inside the continuous teachers training institute in Biase. I believe teachers were employed there but cannot make up for the difference between 2,220 and 5000. Maybe the governor never expects to be fact-checked each time he throws these bogus figures around in public.
3. I have 18,000 political appointees.
This is the most laughable of them all. How on this planet can a governor says he has 18,000 appointees? Can he give us the list? Problem is that, even governor Ayade doesn't know the number of his appointees. The governor has in previous interviews mentioned 5,000, 8,000 and now 18,000. All his appointments have been announced in press releases from governor's office and we have kept track of all of them in CrossRiverWatch and they are not even up to five thousand yet. 18,000 appointees to do what? See, even Buhari cannot make 18,000 appointments. If you pay 18,000 people even 100k monthly, that's N1.8Billion monthly apart from the civil servants. Governor Ayade should drop that lie until he publishes the list.
4. I gave N30,000 supplementary support to Cross Riverians, to put food on the table.
I am sure many Cross Riverians will be as confused as I am. I don't even know what he meant by that neither can I recall anyone getting any such thing. The closest to it was another bogus promise by the governor in April 2020 that he will employ 8,000 young Cross Riverians between ages 18-25 and pay them N30k monthly. None was ever employed after the promise was made. If not that, I don't know what he was referring to there.
5. I built the teachers continuous training college in Biase and it is fully functional.
True, govenor Ayade has built a teacher's training school in Biase. The lie here is the phrase, "fully functional." It is not functioning yet. But there is a secondary school inside the institute and I understand that one is now in session.
6. I built the Obudu German hospital that is the most sophisticated project built by any governor in Nigeria.
There is no sophisticated hospital in Obudu yet. The government guest house was demolished by Ayade to build a hospital. Construction work is still ongoing on the site and not a single medical machine has been installed but we all wish and pray that it will be completed and also be sophisticated. Until then, the most sophisticated hospital in Nigeria is not yet in Obudu.
7. Agba Jalingo was arrested in Lagos by the federal government for participating in #EndSARS. It has nothing to do with me.
Hahahahahaha. Agba Jalingo was arrested for participating in #EndSARS in Lagos and driven out of jurisdiction to Calabar, to be arraigned for terrorism and attempt to overthrow Ayade? Oga governor, all the four charges mentioned your name inside. You were the nominal complainant in the matter. You promised to arrest Agba, you did arrest him and jailed him for doing nothing to you.
There were many other lies in the interview. Infact, almost every line contained an untruth but these ones here should suffice for now.
Yours sincerely,
Citizen Agba Jalingo.