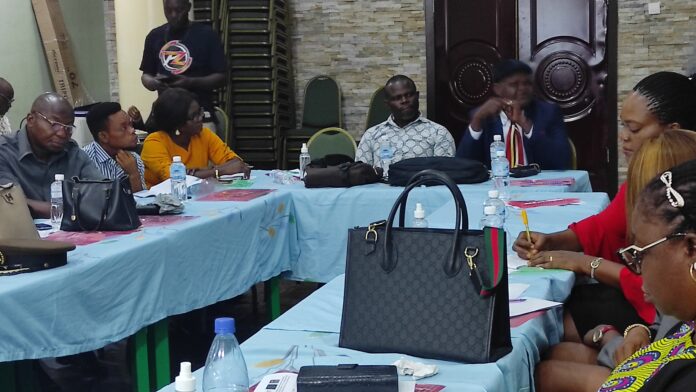 Reading Time:
2
minutes
Violence especially the sexual and gender-based types against women have been said to kill and disable as many women between the age bracket of fifteen (15) and forty four (44) as Cancer does NEGROIDHAVEN can report authoritatively.
This disclosure was made on Monday in Calabar the Cross River state capital metropolis during a one-day training for Rule of Law Institutions on Integrated Approaches to Legal Aid Justice, SGBV/HP/SRHR organised by Women Aid Collective (WACOL) in collaboration with UNDP under the EU-UN Spotlight Initiative Project.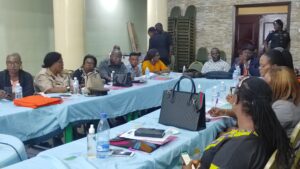 While giving a welcome address to the participants comprising civil society practitioners, officers from paramilitary institutions, legal practitioners etc, the Founding Director of Women Aid Collective (WACOL) Prof. Joy Ezeilo SAN, OON represented by Mrs Anulika Ezennia the Program Manager of WACOL informed them that WACOL over the years has been involved with facilitating at sub-national level the Spotlight Initiative Project in 6 states of the federation including Cross River and Ebonyi.
She explained that her organisation is keen at 'strengthening the capacity of government officials around issues bothering on sexual gender based violence, SGBV, harmful traditional practices HTP against women and girls, and sexual reproductive and human rights, SRHR'.
Shedding more light on the impact of violence against women, one of the facilitators, namely, Helen Kalu Esq., observed that the consequences of violence is both profound and terminal. She likened the impact of violence against women to that characteristic of Cancer.
According to her, 'What that meant is that Cancer we know has no cure as it stands and once you are infected, you will be on dialysis and all of that until when you go home, violence has more impact than that. Which means it leads to death, it leads to trauma that can never be cured –like psychological and emotional.
'There are people that violence has really maimed, they can't think right again, they are no more objective, they have lost touch to reality. They behave like something is wrong with them, actually, something is wrong, and is as a result of the violence they have experienced in the home and institutions, and the society at large.
'It has no cure, if you don't take care of it, if you don't prevent it, and try to see what you can do to reintegrate, and rehabilitate the survivor which some of the time is difficult but, when everything is done –the medical, psychosocial, legal support, the person will come to a level of still appreciating the reality of life and the worth of being alive', she said.
While facilitating on the topic, Prevalent Harmful Traditional Practices against Women and Girls in Cross River, Kalu explained that Female Genital Mutilation (FGM), denial of property/inheritance rights for women and girls, rape, trafficking, domestic violence and the like constitute harmful traditional practices, HTP against women.
Concerning denial of property rights of women/girls Kalu said such practice, 'creates a great hardship on women by increasing their poverty, exposing them to violence and denying them housing and basic means of production'.
EDITORIAL
This story amongst others are reviewed on Sparkling 92.3FM and FAD 93.1FM. Again, opinions expressed on NegroidHaven are exclusively the author's not NH's.