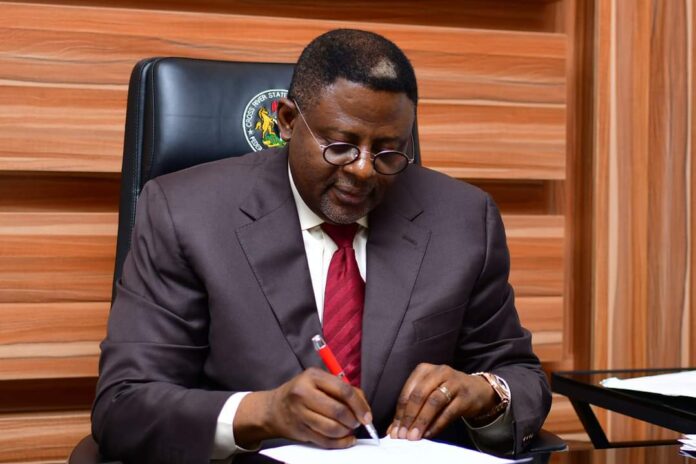 Reading Time:
2
minutes
In a bid to strengthen governance and boost the administration's effectiveness, the Governor of Cross River State, His Excellency Senator (Prince) Bassey Edet Otu, has made key appointments to critical positions within the state. These appointments, announced on September 21, 2023, bring together experienced professionals from various fields to serve the state and its people NEGROIDHAVEN has garnered.
Head of Service and Accountant General
Dr. Innocent Eteng has been appointed as the Head of Service, bringing with him a wealth of administrative experience. Dr. (Mrs.) Glory Tony Effiong will serve as the Accountant General, ensuring prudent management of the state's finances.
Auditor General Team
To ensure transparency and accountability, Mrs. Anne N. Essessien takes on the role of Auditor General, while Dr. Eni Oden Ofem becomes the Auditor General for Local Government.
Special Advisers and Coordinators
The governor has appointed Rev. Victor Edet as the Senior Special Adviser for International Cooperation and Investment, emphasizing the state's commitment to attracting global partnerships. Dr. Francis Odey Ntamu will serve as the Senior Special Adviser for Public-Private Partnership and Infrastructure, signaling the administration's focus on fostering collaboration for development.
Mr. Ani Esin's appointment as Special Adviser for the Niger Delta Development Commission (NDDC) reflects the state's interest in regional development initiatives.
Project Coordinators
In addition, Mr. Henry Onwe has been appointed as the Project Coordinator for the Rural Access and Agricultural Marketing Project (RAAMP), while Prof. Emmanuel Eyo Esq. will lead the Nigeria Erosion and Watershed Management Project (NEWMAP). These appointments underscore the commitment to rural development and environmental management.
Cross River State Forestry Commission
Governor Otu has also approved the composition of the Cross River State Forestry Commission. Mr. George O'ben Etchi will serve as Chairman, with Mr. Emmanuel Abeng, Mr. Kelvin Ojong, Mr. Oyo Emmanuel, and Mr. Isaac Obo joining as members. Their collective expertise will contribute to the state's forestry management and environmental conservation efforts.
All the appointees assume their roles immediately, with the governor expressing his confidence in their ability to serve the state diligently and with a strong sense of responsibility.
As Cross River State continues its journey towards progress and development, these appointments signal the administration's determination to harness the skills and experience of dedicated professionals for the benefit of the state and its people. Congratulations to the newly appointed officials as they embark on this important service to Cross River State.