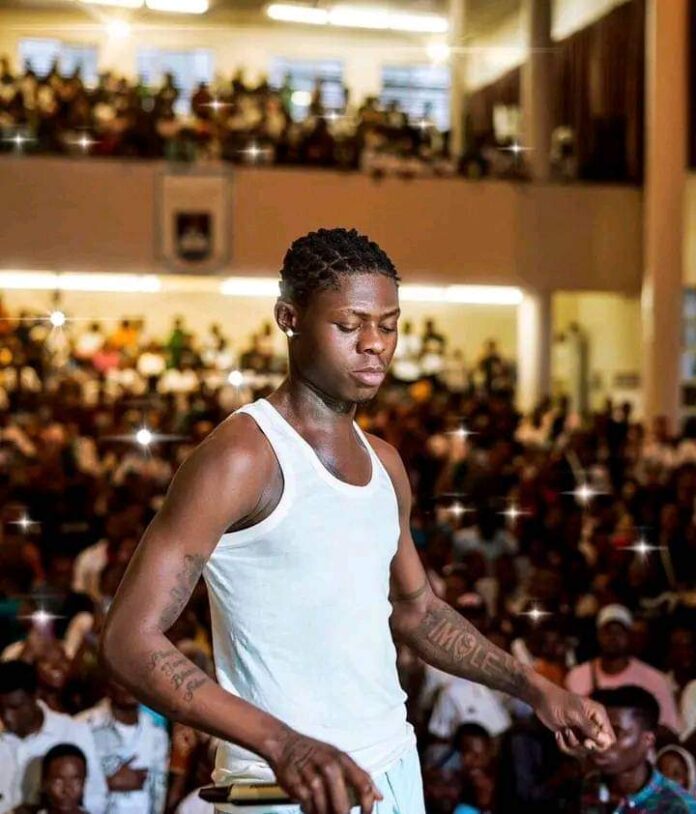 Reading Time:
2
minutes
…Entertainment Expert Shares Revelations on Mohbad's Career and Tragic Passing
Kemi Olunloye, a prominent PR expert and entertainment journalist, has shed light on the financial status of the late Nigerian music sensation, Mohbad, following his untimely demise. According to Olunloye, Mohbad's music estate is currently valued at approximately ₦700 million, equivalent to around $690,000 NEGROIDHAVEN has learnt.
In a series of revelations shared on her platform, Olunloye disclosed that Mohbad had an ongoing dispute over song royalties with fellow musician Naira Marley, alleging that the latter owed him ₦300 million in unpaid royalties. These revelations have sparked discussions about the intricacies of artist contracts, royalties, and the need for artist developers in the Nigerian music industry.
Olunloye emphasized the importance of artist developers and highlighted the toxicity that can exist within the industry, including issues related to drugs and cultism. She pointed out that many label bosses and industry insiders remain silent on such matters due to affiliations with the same cults, creating a culture of silence and complicity.
She suggested that a court-appointed probate lawyer might be necessary to take control of Mohbad's music assets, should Naira Marley release the disputed funds. Olunloye anticipated a potentially bitter court battle and stressed the need to establish paternity through a DNA test for Mohbad's son, who could potentially inherit his music estate.
Mohbad's music assets, including hits he wrote for other artists, streaming revenues, and downloads from various platforms, constitute a significant portion of his estimated ₦700 million estate.
Olunloye also expressed concerns about the handling of Mohbad's estate, urging that all revenues from his final project, "BLESSED," be transferred to a trust fund. She emphasized the importance of understanding contract terms when signing record deals, citing Mohbad's rumored attempts to leave Naira Marley's label as an example of contract complexities within the industry.
As the Nigerian music industry grapples with the revelations about Mohbad's financial disputes and the circumstances of his passing, Olunloye's insights shed light on the challenges artists face and the need for transparency, fairness, and legal protection within the industry.
The tragic loss of Mohbad at a young age of 27 has ignited discussions not only about his music legacy but also about the broader issues of financial disputes and artist rights within the Nigerian music industry. Olunloye's revelations have raised important questions that deserve careful consideration by artists, industry stakeholders, and regulators.