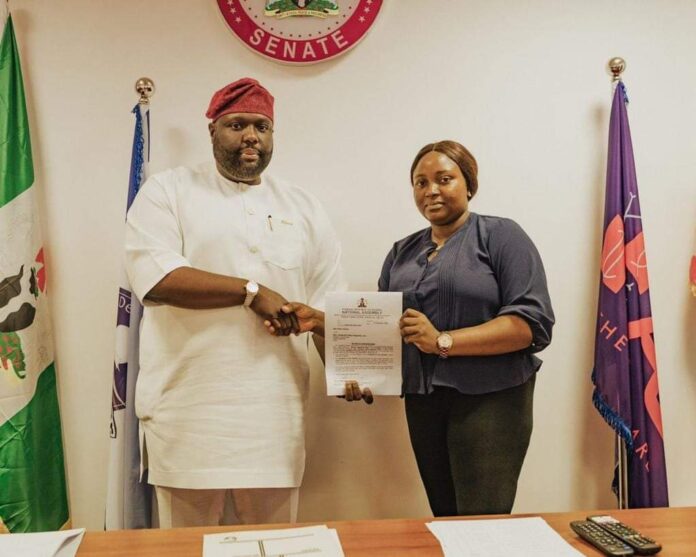 Reading Time:
< 1
minute
Calabar – Offiong Onoyom, a prominent figure in the political media space, left behind a legacy of intellectual prowess. While his passing was a loss to many, his influence and impact are being carried forward through his wife Mrs. Egor Offiong Onoyom, who has recently assumed the role of Senior Legislative Aide (SSA) to the 10th Senate President of Nigeria NEGROIDHAVEN has confirmed.
The news of Mrs. Onoyom's appointment has been met with widespread praise and congratulations, as her achievements mark a significant continuation of Offiong's legacy in the realm of public service and governance.
One key figure instrumental in making this appointment possible is Senator Asuquo Ekpenyong, affectionately known as the "Promise Keeper." Senator Ekpenyong's commitment to his word and his dedication to facilitating this achievement are greatly appreciated by those who recognize the potential and capability of Mrs. Onoyom.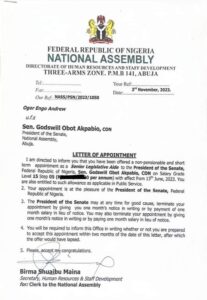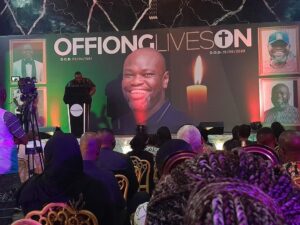 The appointment of Mrs. Egor Offiong Onoyom as Senior Legislative Aide reflects not only her qualifications and dedication but also the enduring impact of those who inspire and support excellence in the fields of communications and public service.
"May this new chapter in her career be filled with success and the fulfillment of her aspirations. It is a testament to the idea that, through dedication and the support of individuals like Senator Asuquo Ekpenyong, individuals can continue to make a difference and honor the legacies of those who came before them", says Charles Ekanem media aide to the federal lawmaker.
Recall that Offiong Onoyom, born on the 5th of April 1981, passed on the 19th August 2023.