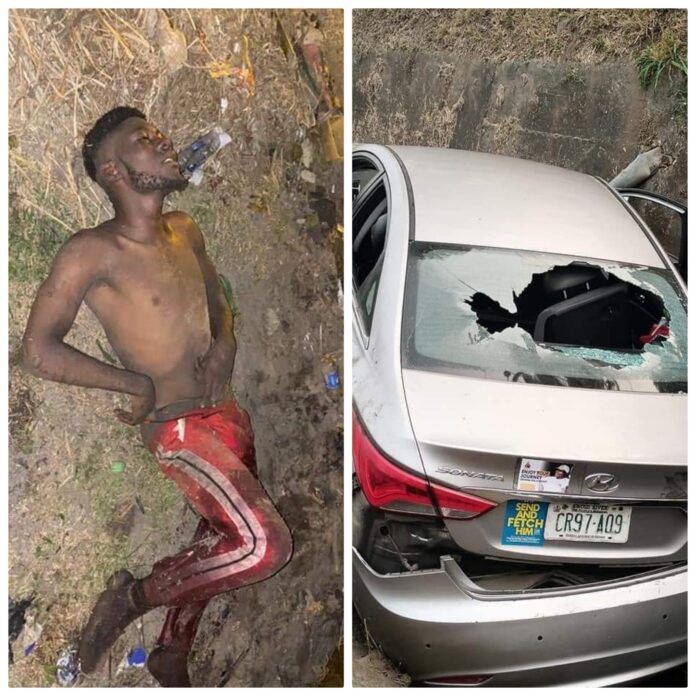 Reading Time:
2
minutes
The Nigerian Police Command in Cross River should without hesitation address the Nigerian public particularly addressing the issue of perceived hoarding of the identities of the six (6) criminals reportedly involved in a botched armed robbery attack in Calabar the Cross River state capital city NEGROIDHAVEN can say authoritatively.
Nigerians of Cross River origin and indigenisation are demanding the security unit recently set up by Gov Ben Ayade to combat kidnappings and criminality in the state, Operation Akpakwu, disclose the identity of the son of the former lawmaker involved in the foiled armed robbery incident which occurred Sunday in broad daylight in Calabar.
According to one Michael Mbangson 'If we really want to do a good job and maintain our integrity as a state, let's do the right thing. Few days ago, three kidnappers were arrested, their names, age and addresses were published. Well done for your good job but I think people of the state will be well please when you give precisely the name of the former house of Assembly, the name of that his notorious son, if possible, his pic.' Again, Sir'Victor David Usang posited thus: 'Mention the names of people involved, afterall if it's non-indigenes, their names, state of origin and even L.G.A will be published to strengthen the narrative that non-indigenes are responsible for crime in Calabar. But now after 24hrs all we know is that a son of a former house of assembly member without a name was the driver…' Ud Ofem frowning at George Odok of NAN who broke the news said 'I can't believe that for the first time you are shrouding the name of the former lawmaker and his son in your reportage. So they are sacred cows in some news reports bcos there's a govt.official involved?' Prisca Ejor Bissong said '
The only thing wey I read here na Son Of Former House Of Assembly Member, Driver Gang???? This Life No Balance… We Need To No His Father'.
According to Calitown.com, the said former lawmaker is Rt. Hon. Uduak Akiba who represented Calabar Municipality State Constituency at the Cross River State House of Assembly.
Recall that a 6 man gang robbery attacked a policeman last night at gun point and luck ran out of them when Operation Akpakwu got the information and immediately chased after them.
'The robbers were chased from State Housing by Chief Obot street while they were shooting sporadically. During the process of chasing after them by the Operation Akpakwu team, the driver of the armed robbery vehicle lost control and ran into a deep gutter.
'Three of the armed robbers were arrested, the other three escaped, one of them had bullet wounds. The son to a former House of Assembly member was the person who drove the car the robbers used for the operation,' the reliable source said.