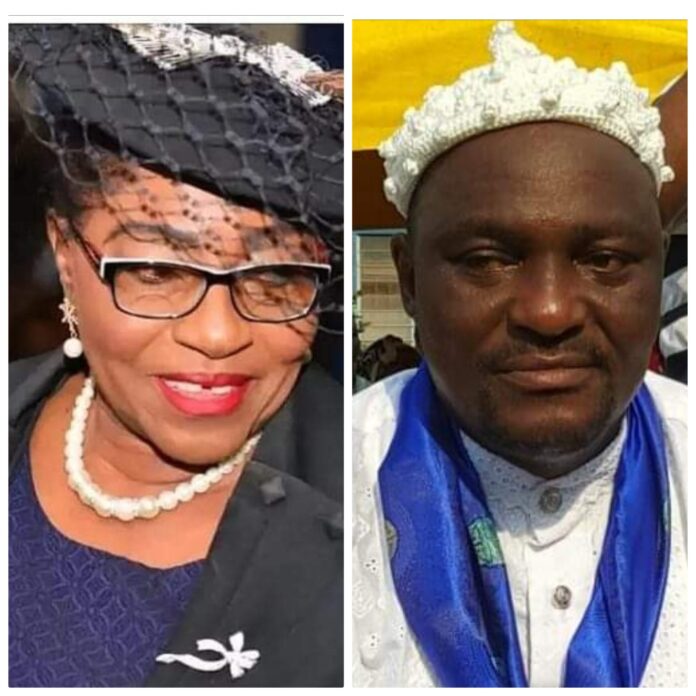 Reading Time:
2
minutes
The Thursday 28th January 2021 decision by the 9th Cross River State House of Assembly to reverse her position on Honourable Justice Akon Bassey Ikpeme as substantive Chief Judge of the state has been deemed as the state legislature righting her wrong of Monday 2nd March 2020 NEGROIDHAVEN has learnt.
This position was disclosed by Rt. Hon. Ogbor Ogbor Odop of Biase State Constituency who, while addressing our correspondent recently observed that the reasons according to which the 9th Assembly took the decision not to confirm Ikpeme as State Chief Judge has changed. Odop added that this turn of event is a positive demonstration of democracy.
His words, 'As at last year, there were reasons before us… the Assembly, in the interest of all of us, not to confirm. Naturally, when those reasons are no longer there, we would be wrong not to confirm. We felt we would be wrong to confirm when those reasons were there. And we know, if the reasons are not there, and you maintain your stand, then you are the one who is wrong. So, what we did was to right the wrong.
'Definitely, as I told you, certain things have been corrected. Those things that made the Honourable House to say no, have been corrected. To me it is a positive response, it is a show of the strength of democracy. Rather than looking at it as a dog going back to its faeces.'
In a similar development, Rt. Hon. Efa Esua Nyong of Calabar Municipal Constituency at the 9th Cross River State House of Assembly said that the statement that previously labelled Honourable Justice Akon Bassey Ikpeme, the highest ranking judge in the state, as security risk was made in error.
For Nyong, the recent decision of the 9th Assembly demonstrated that the state legislature discovered that she erred according to law and clear conscience and therefore decided to do right and justice: 'The exercise today has shown that the House of Assembly realised that there was something we didn't do right according to law and clear conscience. So, opportunity has been given to us by the letter written again by His Excellency the Governor, so we have reversed that earlier decision to tow the path of justice', he said.
Recall that the 9th CRSHA after a heated debated on Monday 2nd March 2020 rejected the National Judicial Council's NJC nomination of Hon. Ikpeme to the office of Chief Judge of Cross River State, on grounds that she is from Akwa Ibom State and therefore a security risk. By this consequential confirmation, the Assembly under Eteng Jones Williams as Speaker has reversed its earlier decision.