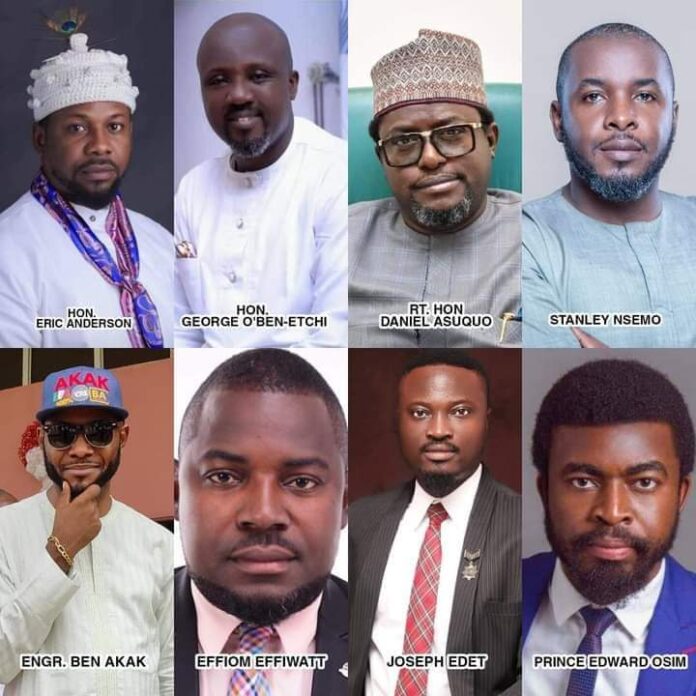 Reading Time:
2
minutes
There is no gainsaying the fact that the Cross River polity may have experienced its most intense ever jolt, or should I say rejig in the last couple of decades, due to the events of the last few days. It has been quite amusing seeing those who laughed and scorned at me in 2019 when I went all out for John Owan-Enoh and his APC to win the state, pledging allegiance to that same party and chanting its various slogans. It goes without saying that they're now waking up to the reality which I'd long embraced; of the political party in Nigeria being a vehicle towards the actualization of an ambition and nothing more. Like I posited in January, this move was about the only option Governor Ayade had –staying longer in the PDP would have been tantamount to culpable long-suffering. The APC is a safer haven for the Governor and his men where he'd be guarantee a lot more political elbow room than was on offer where he migrated from.
There are a handful of (practical) scenarios that could play out in the run-in to 2023 –of interest to me is the aforementioned viz. a repeat of 1999 where a group of young Turks; a group of ambitious young politicians, pulled the rug off the feet of the overconfident old order. We've been regaled with behind the scene stories of how the quartet of Donald Duke, Liyel Imoke, John Okpa, Gershom Bassey and their associates, pushed aside Kanu Agabi who was the favorite of the Abuja and even local establishment back then. The good thing for this generation of potential Young Turks is, Governor Ayade has done most of their homework for them –The Governor has been yeomanry in the aspect of giving the younger generation the opportunity to serve in governance vis-a-vis growing politically. An opportunity most other active politicians who belong to the old order(across party lines), have failed to give to the younger ones around them. This youth inclusive policy has been disadvantageous to an extent but it has also presented to us some stars who I think should be the pillars of a new look government come 2023.
Younger folks like finance commissioner Asuquo Ekpenyong, Stanley Nsemo, Tourism Bureau MD John Atsu, House Leader Peter Odey, Mfon Bassey, Dr Inyang Asibong, Castro Ezama, Dr Janet Ekpenyong and a handful of others. Their performances if measured on a pound-for-pound basis are commendable and they deserve to be given(or take up) higher responsibilities. There are also a couple of persons in the older APC setup that easily come to mind –Koko Dan & Paul Ifere –two vibrant young leaders already primed for the task.
Like I mentioned earlier, the governor has done the bulk of the work by giving the younger generation (he surrounded himself with) a platform and also knocking off political obstacles in their paths. A little push from them and some bit of providence added to that should see this "young Turks" bloc taking full charge of governance in Cross River come 2023.
By Simon Utsu