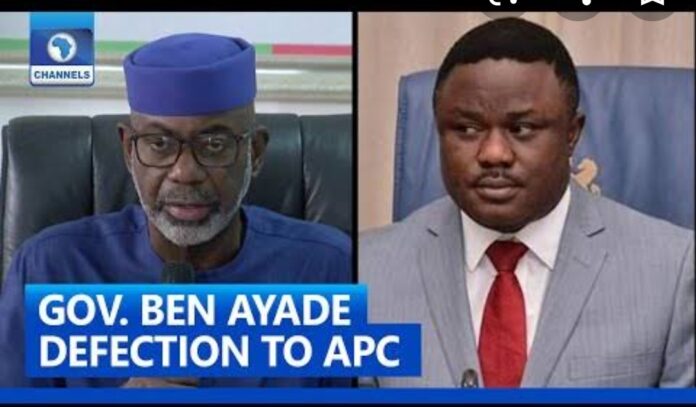 Reading Time:
2
minutes
Thank you Your Excellency, Senator Liyel Imoke for adding Bass to what we in YPP have been singing all the while. Generational Shift is an idea whose time has come. I totally agree with you on this.
However, beyond rhetorics, that buzzword (Generational Shift) is the driving ideology of Young Progressives Party (YPP). I hope the 'new' PDP is going to walk/work its talk? I hope the intention is not to bamboozle and cajole our vulnerable and easy-to-deceive youths to run into the party only to be told as usual that 'youths are the leaders of tomorrow'? We are watching!
We need to start seeing the Generational Shift in the leadership of their party. We need to see the shift in the army of their aspirants. We need to feel the Generational Shift in the way they empower the youths on their payroll and the designation and responsibilities they delegate to the youths.
We need to see the youths as critical stakeholders in the scheme of things and not just cannon fodders to be used during elections. We need to admire their PAs, SAs etc and not just the youths that cannot marry their sons/ daughters because they are mere 'hewers of wood and drawers of water'. We want to see them with a new kind of 'youth', beyond the gyration of wearing T-shirts and caps bearing their party logos and slogans. We need to see their youths empowered with durable legacies and not branded as thugs brandishing all manner of weapons while their children are enjoying in foreign countries.
I call on all Cross Riverians in all political parties to record what the various political party leaders are saying these days so as to hold them accountable during nomination of candidates. I also call on the youths in all political parties to wake up from their slumber and deliberately begin the process of taking over in the next election. We must be united to disrupt the process and change the tides in our favor.
For those that are interested in the real and practical Generational Shift, Young Progressives Party remains your next door neighbor and surest plug. We are ready 24/7 to discuss youths. We are a party of the young, for the young and to the young, that the aged can benefit from good governance.
For the youths with capacity, the platform is available. For the youths without capacity, we are available to offer free capacity building/development programs and empowerment to prepare them for the task ahead.
You see this GENERATIONAL SHIFT matter, we no want make dem come tell us 'another story again' (in the voice of 2Face Idibia).
Dear Cross Riverians, we should all be happy that 2023 came earlier than expected. We are watching with our brains intact!
Comrade Anthony Bissong Attah
Chairman, YPP, CRS.