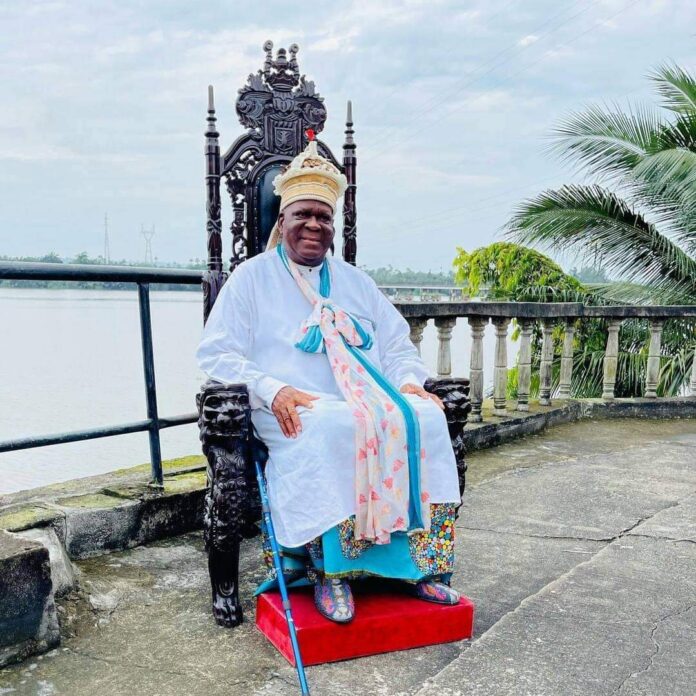 Reading Time:
2
minutes
Utomo Obong is a very colourful, magnificent and grand occasion when the Efik people come together to pay homage to and express their love for their King, the Obong of Calabar.
This event usually takes place in the month of December and has in attendance over 10,000 persons, drawn from 58 Efik clans and over 270 villages in the Efik Eburutu kingdom.
The first Utomo Obong ceremony took place in 2012 as a spontaneous gathering of the Royal houses who felt the need to celebrate and encourage their King, who had been fearless and forthright in defending his people against oppression in any form.
In order to make it clear that this homage is to the person of the King and not to the stool, the event takes place in the personal residence of the Obong and not in the official Palace.
It has grown to such an extent that government has recognised it as a major tourism spectacle and put it in the Christmas calendar for residents and visitors to plan ahead to attend.
One remarkable aspect is that this ceremony is based on voluntary tributes and contributions from individuals in the villages which are then organised by the Royal houses and presented to the Obong during the event.
It is a unique and unprecedented public display of love and affection by all the Obongs subjects to their King, Edidem Ekpo Okon Abasi Otu V.
Efik people in the diaspora are not left out as they also send official delegations from Europe and America to be part of the celebration.
In recognition of the love and care extended to them by the Efik host community and the Obong in particular, the Hausa, Yoruba, Ibo, Ibibio, Ijaw and Benin communities also participate in the ceremony by sending official delegations, masquerades and gifts to the Obong.
The Obong of Calabar is a Natural Ruler and not a creation of either the State or Federal Government. Indeed, the stool is over 600years old and predates the Amalgamation of Nigeria.
The Obong is therefore not captured under the Laws creating the paramount rulers for local governments, clan heads etc and is, 'proudly sustained solely by the gifts and contributions of his people'.
Utomo Obong is therefore a public show of Support and Solidarity for the incumbent Obong by the Royal Houses and general public. It is a day when the royal princes, princesses and the common man sit together with the young King and his wife, eat, drink, watch cultural displays and offer tributes and gifts to their beloved Obong of Calabar.
Utomo Obong ceremony started out as a 1-day event 12years ago but it has now grown organically to a 2-day event with plans underway to make it a 3-day event.
'There is no better gauge of public perception,love and affection for the present Obong of Calabar, than this ceremony which continues to grow in size, magnificence and content every year.'
Etubom (Arch) Bassey Eyo-Ndem