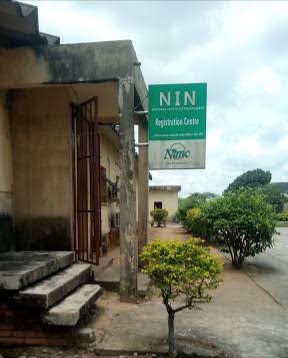 Reading Time:
2
minutes
Nigerians resident in and indigenous to Cross River state, Lagos state, including one of Governor Ben Ayade's numerous media aides and another political appointee have variously accused staff of the National Identity Management Commission (NIMC) in Calabar the state capital of collecting bribe to the tune of at least two thousand Naira (N2, 000) in respect of generating the now much-sought-after National Identity Number required for SIM card revalidation NEGROIDHAVEN can say authoritatively.
Yesterday, the Special Assistant on Strategic Communication to the Governor of Cross River state, Mr Ekeng Inyang, accused the National Identity Management Commission, NIMC of financial corruption when he said in part, 'NIN registration centers in Calabar are charging N2,000 each per registration.' On his part, the Special Adviser to governor Ben Ayade on Inter-Party Affairs, Pst. Sunday Michael informed thus: 'Tell the Director that my wife and I paid four thousand naira two years ago (this is aside "oga find us something, your boys dey here o")to get the temporary slip. Some staff are very professional in their conducts however, majority are very unprofessional.'
One Valerie Umo affirmed Inyang's accusation in the following words 'The one at Ambo street 3k, Unical 2k you can't even finish in one day'. On her part, Affiong Ndem said 'Their main office is still charging 2,000… No difference with the centres'. Njimbong Bassey revealed that 'I paid 2500 to retrieve mine 4 month ago…'. Emem Samuel said 'Are you surprised? Or you're just acting surprised? You know in Nigeria, any important thing that many people have to do at the same time, the officials involved have to find a way to make profit out of it. On a normal day, they charge 500-1000 naira. But, as per "urgent work", they have to milk people dry. Let them go on. Except some higher authority is going to stop them'. Genevieve Ekpo-Anwan disclosed that 'It has always been there, since 2014 I did mind that was the amount I paid.' Otiko Tony Jp said 'I was personally asked to pay 2500 for a reprint in calabar office sometime in November'. Antighaanwan Okon said 'A friend transferred 4500 to a Unical NIN staff…. receipt dey.' Daniel Riwo revealed about northern Cross River thus 'Even in Yala its same thing, as well in Ogoja'. Blessing Archibong said 'Even in Lagos I was told because I registered in Calabar I should pay 3k for them to help me facilitate the slip in Abuja'.
The State Director of NIMC in Cross River has reportedly denied all these allegations of extortion of Nigerians, dismissing the claims that these frauds are actually being carried out by staff, while stating that he is aware this fraudulent activities of non NIN staff.
According to a circular, the National Identity registration across all NIN centres in the country is free of charge.