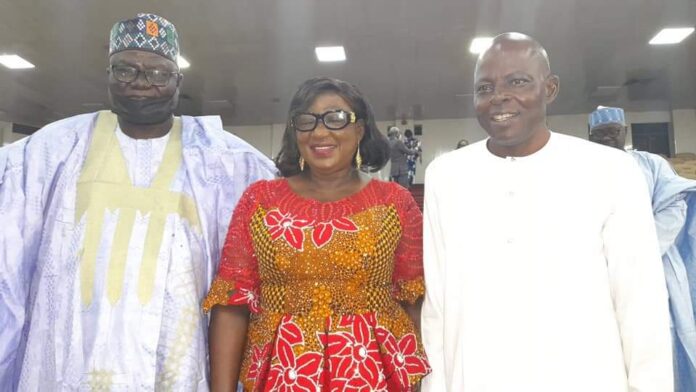 Reading Time:
2
minutes
…Commends UNICAL for having General Martin Luther Agwai as Chairman
The Minister of Education, Mallam Adamu Adamu, has inaugurated the Chairmen and Council Members of UNICAL and other Federal Universities at the National University Commission Auditorium in Abuja.
The Minister said that the Chairmen and members who have served Nigeria diligently in different fields of human endeavours, were carefully selected based on their track records.
He urged the Chairmen and Council members to take full responsibilities of their University without allowing any state Governor to hijack the process of selecting a VC.
The Minister asked the Chairmen not to be interfering with the decision of management on the running of their various Universities, but rather play an advisory role and always call the VCs to order when they are acting against the law establishing their Universities.
The Minister who commended UNICAL for having Rtd. Lt. General Martin Luther Agwai as Chairman, congratulated him for his appointment, saying that UNICAL will benefit immensely from the choice of the retired general in all ramifications.
He stressed that any council found incompetent and corrupt may be dismissed in such cases.
General Martin Luther Agwai CFR GSS psc(+) fwc is a retired Nigerian Army officer who served as Chief of Defence Staff and Chief of Army Staff. Agwai was born on November 8, 1948 in Kaduna, a city in Northern Nigeria. He hails from a Christian home and was the President of Fellowship of Christian Students at Government Secondary School, Zaria in 1967.
He graduated from the Nigerian Command and Staff College, British Army Staff College, Camberley and United States Army Armor School amongst others. He holds a Post Graduate diploma in Public Administration with distinctions from the Administrative Staff College of Nigeria (ASCON) and National Defence University, Washington DC, where he obtained a Master of Science in National Resource Strategy.
While at NDU, he won the Ambassadors Award for excellence in research and writing, making him the first foreigner to win the award.
Stakeholders across the country have lauded the appointment of the retired fine gentleman officer as Chairman of UNICAL Governing Council.
They believe that his tenure, in collaboration with the Vice Chancellor of University of Calabar, Prof. Florence Banku Obi, will promote governance and leadership in the University, attract the needed infrastructure, capacity building and research, academic excellence and the overall growth of the famous citadel of learning.