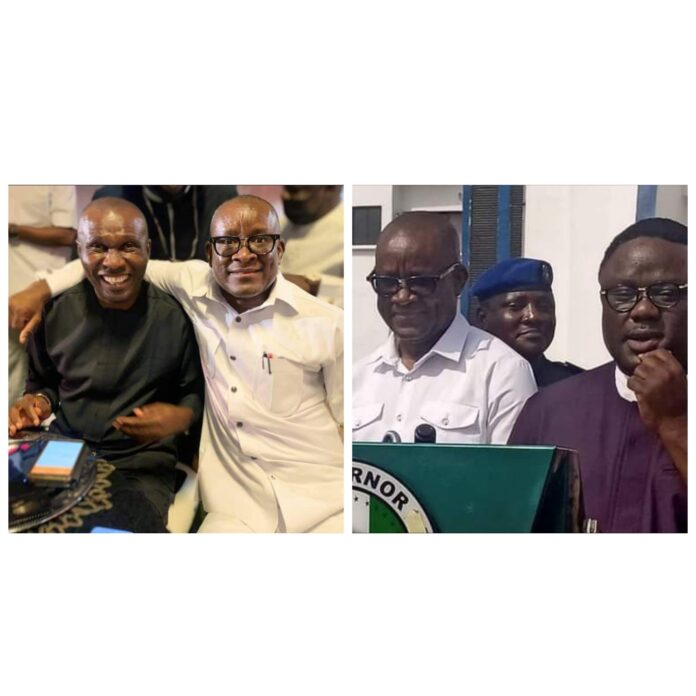 Reading Time:
3
minutes
The set of photographs in this publication are trending on Cross River cyberspace already beginning from yesterday NEGROIDHAVEN has confirmed.
These trending photographs feature the alleged unification of political big-wigs in the ruling All Progressives Congress (APC) in Cross River.
We have Sen. John Owan-Enoh erstwhile factional APC Cross River gubernatorial candidate for the 2019 general elections, Pst. Usani Usani another factional APC guber candidates of the APC in Cross River during the last general elections and Sen. Prof. Ben Ayade the incumbent governor of Cross River as well as the PDP governorship candidate during the 2019 guber elections in the state.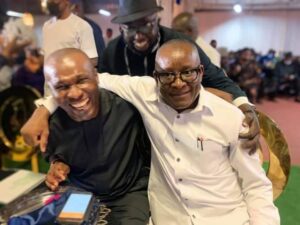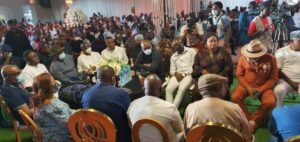 The trendy photographs emanates from the Leadership/Stakeholders Meeting of APC with the Governor of Cross River which held on Sunday 30th May in Calabar the state capital metropolis where the movers and shakers of the APC in the state were all in attendance.
The photographs has incited numerous and critical reactions from influential and otherwise commentators on social media media. Their narratives revolve around the seeming reunification of these trio: Ayade, Owan-Enoh and Usani, who were sworn opponents during the last guber elections in the state that was action filled with so many drama and melodrama in terms of strongly-worded political rhetoric, intrigues, and manoeuvres etc.
The 2019 guber elections in the state witnessed the bitter polarisation of supporters especially youths and young adults Cross Riverians into various factions, some even reportedly loosing their lives to the tune of the state government filling murder charges against Owan-Enoh etc.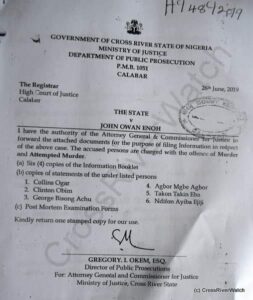 Commentaries are querying if their recent reunification is for the best interest of the state, if there is integrity amongst these politicians across board and if these youths and young adults have learnt anything.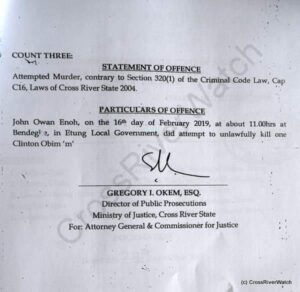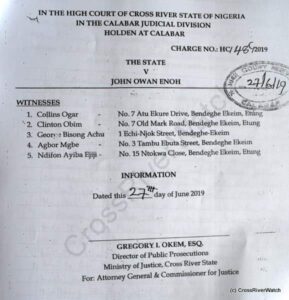 Speaking about this development, Ud Ofem an influential commentator has said yesterday 'The joke is on us, on the graves of those who took a bullet for them. On the ones still beefing their online friends…see as them carry us the break peace kola. Our sad reality.' An academic in Offem Lekam has observed 'Like I used to tell these Praise Singers who sees praising and fighting political enemies of their bosses as occupation. What if Donald, Liyel, Gershon, Dan Asuquo, Essien Ayi, Sandy, Ewa, and all others move to APC? Are there going to be voters like us or going to contest election again ? So, what is the joy of jubilating about party when this people merely change political parties to perpetually enslave us, and even hand over the mantle of leadership to their children who are all currently abroad?' For one Jonah Ofor it is: 'Politicians are very interesting people. After the fighting, quarreling, and contest, they make peace and become the best of friends. Their supporters fight, quarrel, abuse, and even destroy properties and kill for the sake of the politicians. At last, they become bitter and permanent enemies. You guys that follow and fight for them should be wise ooo.' Blogger Ukorebi Esien noted 'Politics is indeed an interesting game. These were the three main players who fought cat and dog during the 2019 gubernatorial elections. Many young persons lost their lives in the process. One of the worst hit during the fight was that innocent student of Federal College of Education, Obudu who was shot dead by a stray bullet. Today, the trio are jollificating while many poor souls who supported their separate ambitions are long dead and gone. Owan, Ayade and Usani…Why make permanent enemies because of people who after some years will realign their interest and work together leaving you to struggle with hatred and grudge'.
Gov Ben Ayade defected to the APC from the PDP on Thursday 20th May.