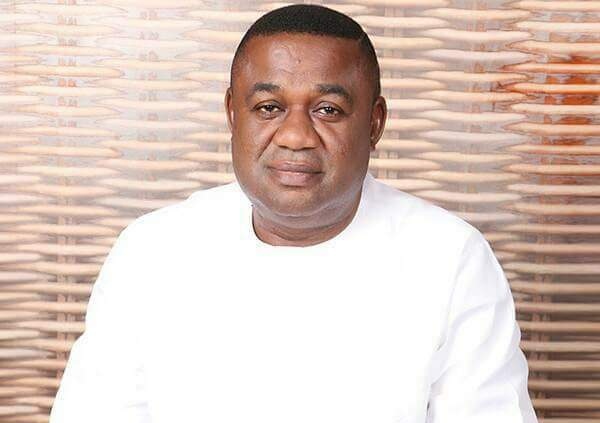 Reading Time:
2
minutes
A former chieftain of the opposition People's Democratic Party (PDP) in Cross River, who recently defected to the ruling All Progressives Congress (APC) in Ikom, Cross River state, Chris Agara, has disclosed that the zoning of choice public offices to certain geopolitical areas is exclusively a PDP affair. According to Agara, the APC is given to going for the best contrary to the APC.
The new entrant into the APC fold disclosed this on Monday in a phone interview with NEGROIDHAVEN's correspondent where he explained that the idea and practice of zoning 'has been a PDP position. And of course you know the APC… They have never gone by that. The APC believes in picking the best in the attempt to represent them. I don't see them going contrary to that. I am not saying they will not but, I am seeing APC going for the best, seriously.'
While addressing the recent statement credited to Mr Uche Secondus the National Chairman of the PDP which says that the APC is not a political party to reckon with because of the appalling spate of insecurity and similar indices, Agara said that 'Well,
I have not even seen the PDP provide a better alternative to what is happening within the APC.
'We expected that they would have come up with a superior security architecture. It is one thing to say something, it is another thing to actually come out with a better plan to replace the original which nobody knows but, they have not been able to put forward.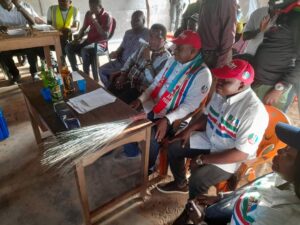 'These are challenges I believe it is better to go to join them there to see how these ideas can be harnessed and put together to resolve the security challenges in the country. Like I said, I don't think PDP is a better alternative. They don't have any plans… They don't have any thing to say as an alternative to what APC is doing now,' he said.
Recall that at the Ikom Local Government headquarters, a chieftain of the Peoples Democratic Party, PDP, Chief Agara also moved with his over 25,000 supporters to the APC.
He said his defection to the APC 'is like wearing a new dress. And when you have a new dress well sewn with a design you like, you feel good. And moving from PDP to APC is indeed very special and historic and we have to show that firm support to my friend and brother.'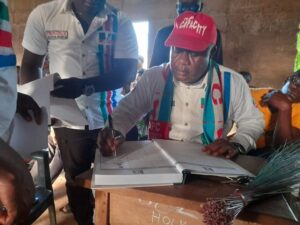 Agara who was received by the chieftain of the party and former Senate Majority Leader, Senator Victor Ndoma-Egba noted that his joining the APC is all about bringing value addition to the party as 'they should expect me to be part of the unity of the party, they should expect me to be part of the progress of the party. I am going to be part of moving the party forward and making sure the APC wins all elections.'
The new APC convert disclosed that 'when I defected at the ward level, I told them that we have come to add strength and make them the winning team. I am sure that from now on, we will be a more formidable team because from the crowd you see here, APC is now the only party in Ikom Local Government Area.'